ATS vs MNETK
Match Prediction & Betting Tips - May 14, 2019
The second season of T20 Mumbai is about to get underway and there is a lot of excitement. The tournament made waves in its first year when a number of performers went on to be picked up at the IPL 2019 auction or to represent Mumbai at the first class level. There is a lot of interest this year also because Arjun Tendulkar has been picked up by the Aakash Tigers Mumbai Western Suburbs.
He may be on the field of the opening match of the Mumbai T20 league and that is sure to grab some eyeballs. Taking on the Aakash Tigers will be the Triumph Knights Mumbai North East. Triumph Knights are the defending champions of T20 Mumbai and will be keen to start their defense in style.
The Mumbai Premier League, as T20 Mumbai is also known, has two additional teams this year and a markedly different format than last year. Hopefully, the addition of the extra teams will not dilute the talent on display.
ATS vs MNETK Team Previews
Aakash Tigers MWS
This will be the first season that the Aakash Tigers are going to be competing in T20 Mumbai and they seem to have put together a decent set of players. The most notable name among them is Dhawal Kulkarni, who has played for India and is active in the IPL as well.
Kulkarni did not have a great IPL 2019, however, there is no doubt that he is going to be the biggest threat in the bowling from the Aakash Tigers. Kulkarni also has a very good knowledge of the local Mumbai players giving him an important advantage in this tournament.
Dhawal Kulkarni and Shams Mulani are going to be the senior cricketers in this side. Mulani is an experienced batting all-rounder that will be expected to help form the core of the side. A couple of other players to watch out for in this match would be Aakarshit Gomel, D Subramaniam, and Arjun Tendulkar.
There are some good all-round options in the side which gives the Aakash Tigers good balance. Aakarshit Gomel was the top-scorer for the SoBo Supersonics last year with 205 runs while Shams Mulani was one of the highest wicket-takers for Shivaji Park Lions. \
It will be interesting to see how the players are able to gel in a new team where young players can sometimes fight to be in the limelight.
Aakash Tigers MWS Playing 11
Kaustubh Pawar, Yogesh Pawar, Doraiswamy Subramanian, Aakarshit Gomel, Arjun Tendulkar, Nehal Katakdhond, Shams Mulani, DS Kulkarni, Siddharth Akre, Anjdeep Lad, Minad Manjrekar.
---
Triumph Knights Mumbai North East
The Triumph Knights were brilliant in the first season and understandably wanted to keep as much of their squad together as possible. They were successful in that attempt to a large degree. Leading the side will be Suryakumar Yadav, who is in excellent form coming off a title-winning IPL campaign for the Mumbai Indians.
Yadav was the man of the match in the win over Chennai in Qualifier 1 that gave Mumbai a direct a path to the IPL final. We are certain he is going to have eyes on the Mumbai T20 League trophy now. He made 244 runs for the Triumph Knights last year will have several old colleagues along for the campaign.
Akash Parkar, who scored 145 runs for Triumph Knights and took three wickets has also been retained. Kalpesh Sawant, who took the most wickets for the triumph Knights last season, 9, will be leading the squad once again.
He will have the exciting young fast bowler, Royston Dias, to help him in that regard. Dias has been attracting a lot of attention in the Mumbai circles and we are very excited to see him get this opportunity.
The management of the Triumph Knights has learned from the best t20 teams that having a stable core of players is very important. Having seven players from their title-winning squad of last year is going to be a huge advantage in this match and overall in the tournament.
Triumph Knights Mumbai North East Playing 11
Shikhar Thakur, SA Yadav, Sumit Ghadigaonkar, Akash Parkar, Kalpesh Sawant, Karan Shah, Parikshit Valsangkar, Prasad Patil, Vinayak Bhoir, Royston Dias, Vaibhav Singh.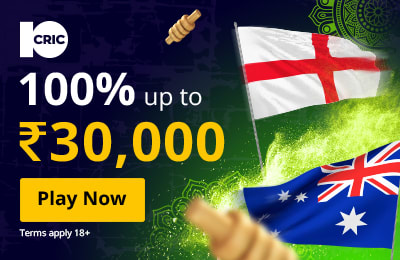 ATS vs MNETK Toss Prediction
The side winning the toss is likely to bat second. Chasing is the way to go at the Wankhede even if there is no dew expected. Defending a total can be quite difficult thanks to the small boundaries.
Read our guide on toss predictions to learn how we analyze and come up with our tips.
Pitch and Conditions
Aakash Tigers vs Triumph Knights T20 Mumbai match is going to be played at the Wankhede Stadium, Mumbai. A clear day with no chance of rain has been predicted for match day. This is the first match that will be played on Tuesday with an early afternoon start. This means that dew is not going to be an issue for this match.
As far as the pitch goes, the Wankhede has had a few days off before this match and we are confident of seeing a beautiful batting surface with plenty of runs to be had.
ATS vs MNETK Betting Tips
The defending champions, Triumph Knights, are being led by a superb in-form batsman and have a stable core of players to work with. It is going to be quite difficult for the Aakash tigers to be able to stop them from starting with a win this season.
Bet on the Triumph Knights Mumbai North East to win.