AUS vs IND Match & Analysis
Day 3
It was yet another exhilarating day of Cricket as India managed to just get their noses ahead against Australia. The day began with Australia slightly ahead, moved further in their favor before India finally managed to claw back and end the day with an advantage. As has often been the case in Test Cricket, the third day is likely to play a pivotal role in this match. India would want to bat Australia out of the match whereas a few quick wickets in the morning tomorrow will but the Aussies on the top once again. Both sides are still pretty much in the game and we are all set for another cracking day tomorrow.

India went back yesterday with the disappointment of losing a commanding position but would be pretty happy at the close of play. They'll have just one task to do tomorrow of batting for as long as they can. The onus will be on the likes of Pujara, Kohli, and Rahane to take India to a tall total. Ideally, India would not want to bowl tomorrow, but if that doesn't happen to be the case, it would be advantage Australia once again. The lead of 53 runs isn't colossal, but enough to keep India ahead going into the third day of the test match.

Australia have a really tough day to look forward to, but they are not out of the game by any stretch of the imagination. What they'll be looking for tomorrow is a few quick wickets in the first session and if they can do that, the game will once again tilt in their favor. With the ball spinning and gripping, Nathan Lyon will have a massive role to play to keep Indian batsmen tied. Cummins, Hazlewood, and Starc all bowled with probing accuracy today. Australia's aim tomorrow would be to get to bat as quickly as possible.
There's plenty of time left in the game and a draw is certainly out of question. All in all, the game still hangs in balance, but going into Day 3, but India certainly have their noses ahead given that Australia are already 59 runs behind and will have to bat last on this deteriorating surface.
Our Favorite Bets
Although India are one down already, they wouldn't really be too concerned. They negotiated the final few overs for the well and still have the likes of Kohli, Pujara, and Rahane yet to come in to bat. Anything that Bumrah manages to add will be a bonus here. Also, we saw in the warm-up match that Day 3 is generally the best day to bat in pink-ball Cricket. They are still a long way off the 233-run mark, but it certainly seems to be a good possibility.
Jasprit Bumrah had a huge task to survive today morning and he did that to perfection. Recently, he scored a fifty in the practice match and the confidence from that appears to be rubbing on him. He just needs to score 5 runs in total to turn this profitable. It is without a doubt a lucrative proposition.
Day 2
Alright then, the first day of the first test match between Australia and India certainly made the fans' time and money worth it. The two teams fought hard to take a lead and at the end of the day, no team should be too disappointed by the way the day panned out. Regarding how the surface is playing, there cannot be any concrete judgment made unless both sides have played on it. However, there's one thing about the surface that is crystal clear - there's some spin on offer and Ravi Ashwin could have a huge role to play for India.

Although India would be a tad disappointed to lose Virat Kohli towards the end of the day, a total of 233 for 6 doesn't really look bad. More often than not, a near 300-run total in pink-ball cricket has proven to be a decent first innings score. India's first target tomorrow would be to get as close as possible to the 300-run mark. Anything more than that would be a bonus. One thing that works to India's advantage is that if they bat well tomorrow, they'll have Australia bat in the twilight period and that is not going to be an easy task for the hosts. Mohammad Shami and Jasprit Bumrah will be key men tomorrow for the visitors and they'd hope that Ashwin is able to take the advantage of the surface that is assisting spinners.

Australia would be pretty happy with the score at the close of the day considering that India were at 188-3 at one stage. As of now, the match hangs in balance and Australia will have to bat well should, especially with their openers not in form. We expect Australians to wrap India up inside the first session and they'll be disappointed if they aren't able to do that. With the bat, the onus will be on Steve Smith and Marunus Labuschagne to drive their team forward. They have a little fragile top-order and if their openers manage to negotiate the early period, it would certainly Advantage Australia. Yet another engrossing day of cricket is certainly on the cards.

Bets for Day 2
Ravichandran Ashwin looked to play counter-attacking cricket right from the time he arrived at the crease and tomorrow morning will be easier to bat on than today's evening. He is a capable batsman and has a pretty good track-record against spin as well as pace. He just needs to score 12 runs to reach a personal score of 27 and that is all you need for this punt to be profitable. It certainly looks to be a pretty safe punt.
Even though the total of 304 still looks pretty far, India have enough firepower left to get to a decent total. We saw in the second warm-up match that India's tail can wag and that is exactly what the Indian fans will be hoping for. To add to that, Wriddhiman Saha and Ravi Ashwin are well capable to negotiate the early period. The ball is no longer new and there is unlikely to be any movement on offer in the morning tomorrow. While a collapse may happen, but with the returns of over 2x on a bet that has a decent probability to be true, this bet looks to be a mouth-watering proposition.
Day 1
There cannot be a better build-up to a test series than it is in India's tour of Australia. Australia were all over India in the ODI series before Indians bounced back to bag a consolation win in the third ODI. Soon after, it was the exact opposite in the T20I series as India defeated Australia 2-1 to capture the series.
The excitement continued to build in the two warm-up matches as well even though none of the two sides were at their full strength. Having said that, India looked increasingly good with every passing day, be it with the bat or with the ball. The proceedings of this tour so far certainly add to the anticipation of the first test between Australia and India, which is to be played at Adelaide Oval, from 17th December 2020.
This is the first Day/Night test that India would be playing and the experience or lack thereof could be a factor. Having said that, the Indians did pretty well in the pink-ball warm-up match that we witnessed. Besides, India have a pace attack that matches that of the Aussies. Australia, on the other hand, have a terrific record in pink-ball Cricket, and getting past them will be a huge challenge. The first match of the upcoming series certainly promises to be a cracker of a contest.
AUS vs IND Team Previews
Australia
Australia is probably the only team in the world that puts as much emphasis on the longest format as much as they do. And that also reflects in the performances they've put, of late. As it stands, the Aussies are at the top of the World Test Championship points table, with almost 82% of the points won.
We saw a different version of the Aussies last year when they were pummeled by pretty much the same Indian outfit. It is not going to be that easy for the Indians this year. The Australians are riding high on form and the availability of Steven Smith adds to their strength. Matthew Wade looked in terrific touch in the two T20Is and while the format will be different here, it is always better to go in with runs behind than from a poor patch.
Just like India, the Australians are struggling to find a reliable opening pair. The absence of David Warner and Will Pucovski adds to the woes for the hosts as they'd now have to play two players, who have not been in the thick of things. Joe Burns is going through a patch that he'd want to forget soon and Marcus Harris is returning to the team after a long gap of 16 months. Also, given that Wade would have to don the gloves as well, it is unlikely that he will be promoted to open the innings. The opening troubles of Australia, by all accounts, are bigger than that of India's.
The two players that the Aussies will rely heavily on are Marnus Labuschagne and Steven Smith. They both have been in terrific form in recent matches, regardless of the format that they have played. Steve Smith was difficult to dismiss in the ODI series and getting past him will be an even bigger challenge in the format he loves to bat in. Smith's career average in tests is staggering 62.84, which in itself speaks about his consistency. Against India, his average betters to 84.05 and if we also take into account his average against India in Australia, that is unbelievable 128.19. He will undoubtedly be the biggest hurdle for India and getting past him, let alone the complete batting lineup could take colossal effort.
Smith has perhaps found a perfect partner in Marnus Labuschagne, who plays in pretty much the same manner as Smith. He had a poor start to his career, but picked up extremely quickly and now average 63.43 in 14 matches. Apart from the reliable pair, the Australians seem to be struggling with injury. Their likely number five candidate, Cameron Green, is still recovering from a concussion and his participation in the match is still under the clouds. One thing that works for them is that they have a decent lower batting order and a tail that likes to wag. Travis Head, Pat Cummins, Tim Paine are well-equipped to handle India's pace attack. The depth in the batting order might well help the Aussies to cover for their over-reliance on Marnus Labuschagne and Steven Smith.
Australia's bowling has always been good and with Josh Hazlewood, Mitchell Starc, and Pat Cummins available, there are unlikely to be many points to ponder upon in this department. Even though we expect the surface to be favorable for quick bowling, Australia are likely to include Nathan Lyon in their playing eleven. That is primarily because Nathan Lyon is the only spinner who has thrived in pink-ball tests in Australia.
Overall, the Australians appear to be a well-settled team, but not as much as they looked like a month ago. David Warner's absence has left a huge void at the top of the order and Steve Smith and Marnus Labuschagne could get exposed quickly to the moving ball. Also, the injury to Cameron hasn't helped the Aussies either. Having said that, they have a decent bowling attack coupled with their two batting stalwarts, and that, coupled with the home advantage, in fact, might turn out to be all they need for the playoffs.
Australia Playing 11
Joe Burns, Matthew Wade, Marnus Labuschagne, Steven Smith, TM Head, Cameron Green, Tim Paine, Pat Cummins, Mitchell Starc, Nathan Michael Lyon, JR Hazlewood.
---
India
There were always going to be doubts about the opening combination India are going to go with, in this series. The absence of Rohit Sharma, who is ruled out of the first two tests, has only added to the ambiguity. Prithvi Shaw once used to be the go-to choice as the opener for the management but given the form he's been in, banking on him would be a huge gamble. Apart from Shaw, the Indians will have an option to choose from KL Rahul and Shubhman Gill. Gill did a pretty good job in the warm-up fixture and Rahul is coming off a terrific run in white-ball Cricket. With Mayank Agarwal being a certain starter, India will have a tough decision to choose between Rahul and Gill.
One department where India seems to be a perfect match for the Aussies is their bowling. Mohammad Shami and Jasprit Bumrah are undoubtedly difficult to face bowlers and it was seen in the warm-ups as well. Shami got the pink-ball to talk in almost all three sessions in the practice match and if that is something to go by, he will be India's trump card with the ball. Apart from Bumrah and Shami, India have a decent contingent of fast-bowlers, but the absence of Ishan Sharma might still be felt. Given the likely nature of the surface and the historical stats of the day-night fixtures, it wouldn't be surprising if India decides to go in with a bowling attack consisting of four pacers. It would then be a toss-up between Umesh Yadav, Mohammad Siraj, and Navdeep Saini.
Overseas, India have always relied heavily on a few of their stalwarts to inflict damage with the bat. They do have the likes of Virat Kohli, Cheteshwar Pujara, and Ajinkya Rahane to play that role, but would need support from the rest of their batsmen. Mayank Agarwal has done well at the top and Vihari looked promising in the innings that he played in the warm-ups. He looked compact and prepared to grind it out. After him, however, India might struggle with the problem of having a long tail. With Ravindra Jadeja out due to concussion and India expected to field a four-man pace attack, they would need depth in their batting order. Therefore, we expect the management to prefer Rishabh Pant over Wridhhimann Saha as the wicket-keeper. It could be a risky move considering that Pant's keeping abilities are certainly not at par with Saha. The fact that Pant scored a scintillating hundred in the practice match works in his favor.
The last time India defeated Australia in Australia, they have pretty much the same side. There were question marks then and there are question marks now. However, it is the strength of the Aussie side that could prove to be a difference this time around. Playing ODIs and T20s before the test matches would have Indians acclimatize to the conditions better and that would weigh in favor of the visitors. Also, they did pretty well in the practice games. There are some selection conundrums that we will be answers to on the match day, but in spite of those, this Indian unit looks balanced. Whether or not it will be a match for the Aussie unit, only time will tell. However, if there's any team capable to beat Australia in Australia, it is India and history proves it. It is certainly not going to be easy for the Aussies to get past this Indian lineup.
India Playing 11
V Kohli, Mayank Agarwal, Prithvi Shaw, Cheteshwar Pujara, Ajinkya Rahane, WP Saha, H Vihari, Ravichandran Ashwin, Umesh Yadav, Mohammed Shami, JJ Bumrah.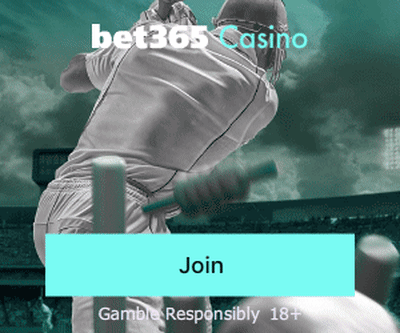 AUS vs IND Toss Prediction
Toss has always played a major role in the longest format of the game and it would be no different this time as well. Considering that there are patches of a surge in difficulty while batting in Day/Night cricket, the importance of toss grows manifold. Also, batting fourth could be a challenge if the match goes into the fourth day. Therefore, the captain winning the toss is elected to bat first.
Read our guide on toss predictions to learn how we analyze and come up with our tips.
Pitch and Conditions
Adelaide has always been known for its sporting surface that helps batsmen, spinners, and pacers alike. However, the equation changes when we talk about pink-ball Cricket. Pacers generally enjoy significantly more success as compared to the spinners and, therefore, we might well see India going with an all-pace attack. Also, there are different dynamics of the pink-ball and the way it moves in different sessions. The second session on any day will be the easiest day to bat on whereas the third session will be the most tricky one to negotiate. Also, we will see batting getting a lot easier as the match progresses. The surface is expected to deteriorate as well and batting in the fourth innings will be a challenge. The team batting first should be targeting to put a total of at least 350 runs on the board.
AUS vs IND Dream11 Team Prediction
Check out the Dream11 fantasy team lineup for the 1st Border-Gavaskar test between Australia and India. Don't forget to check back for the latest updated team right after the toss.
AUS vs IND Playing 11
Wicket-keeper:
Batsmen:

Virat Kohli (VC)
Steve Smith (C)
Ajinkya Rahane
Cheteshwar Pujara
Marnus Labuschagne
Shubhman Gill

All-rounders:
Bowlers:

Josh Hazlewood
Mohammad Shami
Pat Cummins
---
Find more Dream11 predictions and other tips and tricks on our dedicated Dream11 guide.
AUS vs IND Betting Tips
his Border-Gavaskar series is the series that the Cricket fans have been waiting for a long time and the fans felt the wait to be a lot longer because of the pandemic. The visualizations of this rivalry generally get etched into the minds of cricket fans across the globe and both sides would want to give it their best in the match as well as the series. This match is also going to be a much-awaited match-up between Steve Smith and Virat Kohli, who will not be available for the three remaining fixtures of the series.
Both sides are likely to ponder hard to get their selection right and with the availability of the right personnel, we believe India is better equipped. Australia's opening pair looks a little too brittle and that could expose Smith early. Also, India's test players did well in the recently concluded warm-ups with Ajinkya Rahane, Rishabh Pant, and Hanuma Vihari scoring a century each. Considering that as well as the over-dependence of Australia on Steve Smith, betting on India's win should be the way to go here.
Our Favorite Bets
The record of Steve Smith against India is a well-known fact. It gets even better while playing in Australia. Indian bowlers found it difficult to dismiss him in the ODIs and getting past him in the longest format of the game will be a challenge in itself. Smith is in terrific touch and looks good for another big knock. This is a pretty safe bet given the returns on offer.
Without Ishant Sharma, the onus will be on Mohammad Shami and Jasprit Bumrah to challenge the Aussie batting lineup. In the warm-up fixture, Mohammad Shami was easily the best bowler for India. His ability to swing the ball early and hit the deck when required allows him to surprise the batsmen. His accuracy is top-notch and is pretty likely to be India's best bowler in the match.
The absence of David Warner certainly opens up gaps that the Indian quick bowlers can exploit. In addition to Warner, Will Pucovski, who was likely to be the other opener in the team is going to be absent as well. With both openers new and one of those having horrendous numbers in the last few matches, Australia have plenty to worry about. India, on the other hand, is likely to open with either Rahul or Gill alongside Mayank, and all of those looked good in the recent matches that they played. For that reason, we believe that India is a better candidate to score a higher opening partnership in the first innings. Again, this bet is pretty safe for those looking to play it safe.