AUS vs IND
Match Prediction & Betting Tips - Nov 25, 2018
India seems to be battling rain as much as it is batting the Australians in this T20 series so far. India's tour to Australia has now had two matches that were affected by rain. India was handed a stiff target to chase down thanks to DLS calculations and was denied the chance to chase down a small target at the MCG altogether.
As a result, the series remains 1-0 in favor of Australia heading to Sydney for the final match of the T20 series.
Australia knows it has dodged a bullet in this match. Its batting failed to familiar challenges and was found out by a much improved Indian batting. Nothing can be said for certain but 132 from 19 overs was not a position from which Australia was likely to win this match.
Thankfully, the current weather forecast for Sydney on match day suggests a 0% chance of rain.
AUS vs IND Team Previews
Australia
Australia was put into bat by India on a pitch that had a decent amount of bounce and good pace for the bowlers. The dimensions of the ground were also quite a bit bigger than the Gabba and increased the margin of error that going hard at the bowling could cause.
Australia bats at just one pace nowadays. Its batsmen either go hard at the bowling or play a dead defensive shot. There seems to be nothing in between and that is a recipe for disaster.
This approach paid dividends at the Gabba where 8 sixes hit in a matter of a few overs by Chris Lynn and Glen Maxwell changed the nature of the game. Here, the Indian bowlers were better prepared.
Aaron Finch continued to struggle for runs and was out first ball, Chris Lynn was tied down by some accurate bowling, as was, in fact, the entire batting lineup. The little bit of movement in the air made the Indian seam bowlers a lot more difficult to face.
This match exposed the frailties of the Australian batting to the Indians, something which could be a big factor in the upcoming matches. We believe that Australia has a 'fear factor' that has been achieved through phenomenal success over the years.
Teams playing Australia believe that no team Australian team is a weak one. This one is not weak either but it does have more weaknesses than any Australian team we remember.
Australia did not get a chance to bowl. They had included Nathan Coulter-Nile in place of Behrendorff, an excellent move in our opinion. Coulter-Nile also played a handy inning to boost Australia's total and should get another match for sure.
With Australia's bowling doing pretty well in the opening game, we don't think there are any more changes likely.
Australia Playing 11
Aaron Finch, D'Arcy Short, Chris Lynn, Ben McDermott, Glenn Maxwell, Marcus Stoinis, Alex Carey, AJ Tye, Mitchell Starc, Adam Zampa, Nathan Coulter-Nile.
---
India
India will be bitterly disappointed to not be able to have a chance to bat at all in the second T20 but that is how life goes sometimes. What would greatly please India and all of its supporters was the improved bowling performance.
Every single bowler bowled better than was he had in the opening match. The bowlers had adjusted to the length required in Australia and followed much better plans to each batsman. We were surprised to see India stick with the same side in this match. They resisted the temptation to play Chahal in place of either Khaleel or Pandya.
Whether they are able to do that again in Sydney is a tricky question.
Krunal Pandya returned decent figures of 26 for 1 in four overs and took the important wicket of Glen Maxwell. He did, however, look the most likely bowler to go for runs. His performance in this match and potential with the bat may get him another game.
Kuldeep Yadav was a mystery to the Aussies even though we don't think he bowled at his best. There seemed to be a concerted effort among the Australian players to play Kuldeep Yadav out as far as possible. He has been difficult to pick and will be a thorn in the side for Australia this entire summer.
The fast bowling unit looked in very good health as well. Jasprit Bumrah bowled at a fantastic pace and hurried the bowlers. He was getting steep bounce from the wicket and bowling his yorkers with precision towards the end of the inning.
Bhuvaneshwar Kumar got movement with the new ball and could have had three early had all the chances been taken by the Indian fielders. The most improved bowler was Khaleel Ahmed. He bowled a better line than in the first match and used his variation quite well.
We did not get a chance to see the Indian batsmen in this match but there is no doubt in our mind that India has the better batting side. No team in the world boats of players like Rohit Sharma, Virat Kohli, and Shikhar Dhawan in its top-order.
Lokesh Rahul is also not a player to be taken lightly and can add a lot of weight to an already loaded Indian batting unit.
The batting position of Lokesh Rahul is going to attract some attention. He played at 3 in the first match which pushed down Virat Kohli to 4. We don't believe there is anything or anyone in the world that should be able to move Virat Kohli from his position but now that the team has committed to this line of thinking, abandoning it after one match will look silly.
Runs for Din esh Karthik and Rishab Pant in the first match give the side a very formidable look heading into the third T20 international.
India Playing 11
Rohit Sharma, Shikhar Dhawan, Lokesh Rahul, V Kohli, RR Pant, Dinesh Karthik, Krunal Pandya, Bhuvneshwar Kumar, Kuldeep Yadav, Khaleel Ahmed, JJ Bumrah.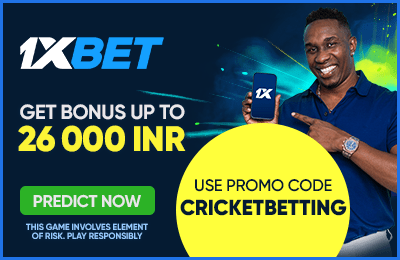 AUS vs IND Toss Prediction
The team winning the toss is likely to field first
Read our guide on toss predictions to learn how we analyze and come up with our tips.
Pitch and Conditions
The weather forecast for Sydney currently predicts no chance of rain. That should come as a relief to everyone who has been awaiting India's tour of Australia for the longest time. As per the current forecast, we will have a full game in without any interruptions.
The pitch at the SCG is going to be excellent for batting. The boundaries are shorter than the MCG and we could see a lot more big hits as well. The SCG tends to help the spinners every time although the assistance is not going to be too pronounced in a T20 game.
AUS vs IND Betting Tips
India shrugged off the cobwebs from the first match and warmed up nicely to the task. Its players were switched on and playing to their strengths. Australia is an unpredictable batting team at the moment. Its players will go for broke in every match and that cannot be a long-term strategy of success.
We think the visitors will be able to square the series in Sydney.
Back India to win.