CSG vs KAK
Match Prediction & Betting Tips - Jul 26, 2019
The TNPL 2019 points table is quite close right now as teams from the second position to the sixth one are all on one win each. A single win could be enough to help put you near the top of the table. This TNPL 2019 match is going to be played between the Chepauk Super Gillies and Karaikudi Kaalai.
They sit right next to each other I the points table with the same points and only separated by net run-rate.
The Chepauk Super Gillies are coming into this match on the back of an impressive win while Karaikudi Kaalai was destroyed by the VB Kanchi Veerans in its last match.
Chepauk Super Gillies vs Karaikudi Kaalai TNPL 2019 is going to be played at the Indian Cement Company Ground, Tirunelveli on the 26th of July 2019.
CSG vs KAK Team Previews
Chepauk Super Gillies
The Chepauk Super Gillies won their last match against the Ruby Trichy Warriors by a comfortable margin but we think they were lucky at quite a few places in the match. Kaushik Gandhi continues to disappoint at the top of the order and there is no clarity whether Vijay Shankar is going to play a match or not.
We have to assume that Vijay Shankar is not going to be available at this point in time.
The batting for the Chepauk Super Gillies is looking a bit thin. Ganga Sridhar Raju and Gopinath played well in the previous match but it was an attacking 39 from Harish Kumar that ultimately allowed CSG to get to a defendable target.
Such innings are not going to come about in every match and so the top-order must take more responsibility.
The bowling was headlined by R Alexander who took five wickets for just nine runs in his quota of four overs. Left-arm spinners have had some success in the TNPL already and we think they are going to be rewarded a lot more going forward.
Murugan Ashwin and G Periyaswamy have been quite good in the bowling department and give the Chepauk Super Gillies a decent attack to work with.
Chepauk Super Gillies Playing 11
Kaushik Gandhi, Ganga Sridhar Raju, H Gopinath, A Arif, Uthirasamy Sasidev, Murugan Ashwin, S Harish Kumar, D Rahul, M Siddharth, G Periyaswamy, R Alexander.
---
Karaikudi Kaalai
Karaikudi Kaalai was utterly destroyed by the VB Kanchi Veerans in their previous match. That was the kind of match that can shake the confidence of a side and put doubts in the minds of the players for a long time to come.
The bowling was taken to the cleaners and no one apart from R Rajkumar was able to exert any control.
Senior players like Yo Mahesh and Mohan Prasath were found to be lacking in their execution of skills. Karaikudi Kallai will need a serious rethink about its tactics, particularly when facing attack from a set batsman.
The bowling standards are not very high in the Tamil Nadu Premier League but to be at the very bottom of the ladder is not desirable either.
Facing a tough total to chase down like 177 was always going to be tough and everything depended on Srikkanth Anirudha. He was out second ball without scoring and that was the end of any hope that Karakudi Kaalai had.
M Shajahan and R Rajkumar are pretty decent strikers of the ball but they seem to be batting very low down the order. We think the dependence of Karaikudi Kaalai on Srikkanth Anirudha is dangerous considering how aggressive a player he is.
There must be some plan B to fall back upon if their star batsman does not perform. Up until then, Karaikudi Kaalai is always going to be prone to collapses like the one it suffered in the previous match.
Karaikudi Kaalai Playing 11
S Anirudha, V Aditya, R Kavin, Maan Bafna, Rajhamany Srinivasan, M Shajahan, R Rajkumar, S Swaminathan, Sunil Sam, S Mohan Prasath, Yo Mahesh.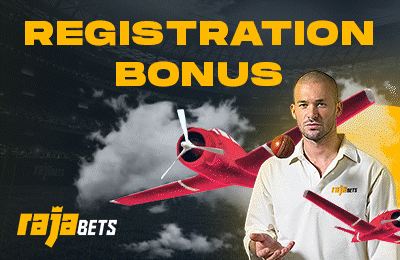 CSG vs KAK Toss Prediction
The team that wins the toss is going to want to bat first. The pitch will be at its best first up and both teams will want to take that advantage.
Read our guide on toss predictions to learn how we analyze and come up with our tips.
Pitch and Conditions
Chepauk Super Gillies vs Karaikudi Kaalai TNPL 2019 match is going to be played at the India Cement Company Ground, Tirunelveli. The weather forecast for the match is quite good and no rain is predicted. The pitch at Tirunelveli has been better for batting than at Dindigul and so we should see a higher scoring match.
There is no pace in the wicket and accurate spinners are going to be difficult to score off.
CSG vs KAK Dream11 Prediction
Dream11 team for Chepauk Super Gillies vs Karaikudi Kaalai is going to try and include the most number of bowlers possible. The pitches in the TNPL have been slow and difficult for batting, making a bowling heavy side the attractive option.
Wicketkeeper
Srikkanth Anirudh is the asy choice as wicketkeeper. He is one of the leading batsmen for Karaikudi Kaalai and also opens the inning on most occasions.
Batsmen: We have picked the minimum three batsmen in this match. Kaushik Gandhiu, K Gopinath, and M Shajahan are the three batsmen we have selected. Kaushik Gandhi is in poor form but he is a good enough batsman to persist with while Gopinath and Shajahan are also among the better batsmen in this match.
The batting riches don't run very deep and that is why we are only selecting the three options here.
All-rounders: Murugan Ashwin and R Rajkumar are the two all-rounders for this match. Ashwin is a genuine batsman at this level of the game while Rajkumar is more a bowler only.
Bowlers: R Alexander took five wickets in his previous match and is in excellent form. We have picked him, Sunil Sam, G Periyaswamy, V Lakshman, and M SIddharth as our five bowlers for this match.
Captain and vice-captain: We have picked Murugan Ashwin as the captain and R Alexander as the vice-captain for our Dream11 picks Chepauk Super Gillies vs Karaikudi Kaalai TNPL 2019 match.
CSG vs KAK Playing 11
Wicketkeeper:
Batsmen:

Kaushik Gandhi
K Gopinath
M Shajahan

All-rounders:
Bowlers:

R Alexander (vc)
S Sam
G Peryaswamy
V Lakshman
M Siddharth
---
Find more Dream11 predictions and other tips and tricks on our dedicated Dream11 guide.
CSG vs KAK Betting Tips
These are two flawed teams, as are most in the TNPL, and that makes this in an interesting tournament to follow. For this match, we think the Chepauk Super Gillies are in a better position. There bowling is coming along nicely and their best batsman has yet to score. Karaikudi Kaalai is also going to be low in confidence after its defeat in the previous match.
Bet on the Chepauk Super Gillies to win.