ENG vs IND
Match Prediction & Betting Tips - Jul 14, 2018
India has started the ODI series with an emphatic win and England finds itself in a must-win situation once again. The first match between the two top-teams in ODI cricket right now turned out to be a one-sided affair. India kept England to a total much below par and then romped home with 8 wickets to spare.
Suddenly, the English side which is being talked about as the favorite for the World Cup next year has developed vulnerabilities that the entire cricketing world will see. They will have to think of something to stop the Indian juggernaut, otherwise, this Indian team is going to run them over with ease.
ENG vs IND Team Previews
England
Alex Hales got injured and saved England from making a tough decision. All indications suggest that Hales would have been dropped anyway from the team, which we find to be absolutely ludicrous. The change being made is to accommodate Ben Stokes in the team, a player that is returning from injury but offers England plenty with both bat and ball.
We would have personally left Root out once again but that decision has been postponed for another day.
As things stand, England has to confront the reality that they are unable to face quality wrist-spin without losing their heads. Kuldeep Yadav took six wickets and one of the English batsmen were able to hit him for a single boundary in his ten overs.
The strategy of playing back to him was negated as he bowled much fuller in this game. England needs to find a way to play out the spinners by milking them for singles, rather than playing overly attacking shots or defending completely.
Surely the quality of batting in this England side can figure that out. The Egland openers got them off to a good start once again thanks to Roy and Bairstow but things unfolded in a hurry once Kuldeep came on.
Joe Root, who failed again in this match, will be feeling the pressure of scoring some runs, especially now that an in-form Alex Hales is breathing down his neck. Apart from the batting, which we think should do better in the upcoming matches, we believe that the biggest challenge ahead of England is to fix its bowling.
Liam PLunket, Mark Wood, and David Willey make for a very average fast bowling trio. None for the bowlers has express pace or generates consistent movement. Willey, in fact, does not seem likely to be able to cause the batsmen any problems once the new ball stops moving.
Against Australia, this bowling attack was shielded by the success of the spinners. India, though, is able to play out and attack the spinners much more effectively. Moeen Ali and Adil Rashid were negotiated without any trouble putting England's bowling problems under the magnification lens.
England will always be under pressure knowing that India has a strong batting lineup and can potentially chase down anything. If its bowling does not find a way to test the Indian batsmen, nothing that England does with the bat will be sufficient.
England Playing 11
JJ Roy, Jonny Bairstow, JE Root, Eoin Morgan, Moeen Ali, Jos Buttler, BA Stokes, David Willey, LE Plunkett, AU Rashid, M Wood.
---
India
India's decision making in the first ODI against England was excellent. They made the right call by picking both Kuldeep Yadav and Yuzvendra Chahal. They also opted to go for Siddharth Kaul rather than Shardul Thakur who is a more experienced campaigner. Kaul has been given the mandate of bowling at the death and it will be interesting to see how he copes with a strong England batting in the upcoming games.
India then made the important decision of batting Kohli at number 3. There is no one better in ODI cricket when it comes to batting. Kohli is averaging 158 in ODI's this year and has hit five scores of 75 or more in his last seven innings. The idea of him vacating his position for Lokesh Rahul is preposterous.
Having won the first match with ease, India now finds itself in a comfortable position again. They would like to win the series in this match as well but know that the series is going to be alive no matter what.
Is there anything that will change from the last game for India? We don't think there is going to anything to change unless there is an injury or niggle to one of the players. What India might want to do in the next match is to bat first and test out it's bowling a little more.
England is a supreme chasing side, as is India, so the team batting first will have a real challenge on its hands. If Rohit Sharma, Shikhar Dhawan, Kohli, Rahul, and company can get going then setting a big total for England will not be a big issue.
Defending a total will also ask plenty of questions from the bowlers and show who is a contender for playing in the World Cup next year.
With India's batting ins top gear, the wrist spinners performing well, the only area of potential weakness seems to be the fast bowling. Umesh Yadav, Siddharth Kaul, and Hardik Pandya will have to ensure they can hit their lengths at will because the wickets are so flat that any minor error is punished with a boundary.
If India can get that aspect of its game in order as well then we may see India romp home with another easy victory in this match.
India Playing 11
Shikhar Dhawan, Rohit Sharma, V Kohli, Lokesh Rahul, SK Raina, MS Dhoni, Hardik Pandya, Kuldeep Yadav, Siddarth Kaul, Umesh Yadav, YS Chahal.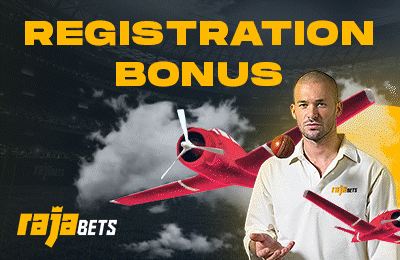 ENG vs IND Toss Prediction
The team winning the toss is likely to field first. Every game in the series has been won by the side that has won the toss, so it can be an important predictor of things to come.
Read our guide on toss predictions to learn how we analyze and come up with our tips.
Pitch and Conditions
Another dry day with a very slight chance of rain has been forecast for match day. The venue for this match is the iconic Lord's Stadium in London. Players will be confronted with a good pitch that should offer a little something to the spinners because of the dry weather going around.
The bowlers have to get used to the slope while running up to the pitch. The fast men, in particular, will be looking to utilize the slope and bring the ball in whenever they can.
A score of 320-330 should be considered par.
ENG vs IND Betting Tips
England finds itself in some doubts after a summer of cricket where it dominated everything. India is asking some different questions than England is used to while possessing the batting to match England. The momentum is with the visiting side and we don't think this series will go to a decider.
Back India to win.