ENG vs IND
Match Prediction & Betting Tips - Aug 18, 2018
Rain washed out a large chunk of the Lord's test match and India still ended up losing with a whole day remaining. It was a performance that raised the very real possibility of a complete surrender by India as has happened many times in the past. England, who already had a problem of plenty, is now going to be hard pressed to make a selection decision because Ben Stokes has been added to the squad as well.
2-0 down and just three test matches to go. It is going to take a miracle for India to stage a comeback into this series. England holds all the aces as we head into this third test of the series.
ENG vs IND Team Previews
England
Everything went England's way in the last test. They won the toss and put India in to bat on a day where the ball was swinging like a banana. After promptly bowling out India 107 in just over a session, England then recovered from a potentially dangerous 131 for 5 to score 396 for 7.
Runs for Jonny Bairstow and Chris Woakes meant that most of England's batting lineup is now in form. The only concern would be the lack of runs for Alastair Cook, Keaton Jennings, and Jos Buttler. It also raises the question of selection because Ben Stokes is going to walk straight back into the side.
Does Ollie Pope miss out in places of Stokes? Does Jos Buttler have to sit out? Or will England ask Chris Woakes to once again sit on the sidelines after a magnificent game in which he contributed with both the bat and ball?
We think that either Pope or maybe even Sam Curran may have to sit out for the third test. It is going to be an incredibly difficult selection and showcases the kind of reserves that England has at its disposal right now.
England must be a little circumspect about its batting going forward into this series. They had the best of the conditions and India made a mistake in its selection as well. Had the toss gone India's way, things may have been different.
Joe Root alluded to this fact post-match and shows that he has his finger on the pulse of his team. We think Cook, Root, and Bairstow continue to be the main threats for India in the upcoming test. Cook is too good a player to keep missing out while Root and Bairstow have looked very fluent whenever they have come in to bat.
On the bowling side, there is no way that England is going to tinker with what is working. A green surface with a fair amount of carry is going to be on offer. James Anderson, who has shown complete mastery over the conditions and the Indian batsmen is going to be the main threat again.
He will be supported by Anderson, Stokes, Woakes, and possibly even Curran. This is a rock solid bowling attack that will be very confident of rolling over India again in this match.
England Playing 11
Alastair Cook, KK Jennings, JE Root, Ollie Pope, Jonny Bairstow, Jos Buttler, BA Stokes, CR Woakes, AU Rashid, Stuart Broad, James Anderson.
---
India
Nothing went India's way in the last test but they did not do themselves any favors with some truly haphazard team selection. We would have loved to see the same team from the first match continue but India chose to drop Shikhar Dhawan and Umesh Yadav.
Dhawan, who actually scored more runs than Rahul and Vijay, will be distraught. Will India opt to bring him again now that Vijay recorded a pair and Rahul looked totally at sea? The Indian top-order was supposed to a very important role in blunting the new ball and making things easy for the middle order but they have been no match for the English new ball bowlers.
Cheteshwar Pujara was bowled through the gap in the second inning after being run out in the first. These are familiar dismissals that have dogged him through the career. He did manage to stay for some time at the crease and so we think he will get another chance in this match.
Kohli is expected to be fully fit and ready for this test. He is India's batting talisman but his captaincy leaves a lot to be desired. There is no way around the fact that Kohli must score runs if India has to compete. He has been the lone man standing for India in away tours and that shows no sign of changing anytime soon.
Perhaps, the most disappointing among India's batsmen has been Ajinkya Rahane. Batting at number 5, Rahane is often rated as India's best overseas player. He has the technique, he has the shots, but his temperament is under scrutiny. Rahane got out playing completely uncharacteristic shots in the second test and is going to be under severe pressure now.
Another couple of failures could put his career in jeopardy.
India is almost certainly going to give Rishab Pant a debut in this match. The young aggressive left-hander had a good A tour but this is going to be a whole different experience for him altogether. If he can come in and add some steel to the lower order then India will be very pleased.
The most precarious position in this test has to be that of Hardik Pandya. We believe that India will play him because Kohli likes to have a bowling all-rounder in the side but questions must be asked of Pandya's value to the side. Is he a good enough bowler or batsman to hold his side or will India be better served by picking an extra batsman?
Playing three seamers, one spinner, and seven batsmen including the wicketkeeper might be the way to go for India on this tour.
The bowling is also set to undergo a change. Bumrah is going to be available and that is a huge plus for India. He will join Mohammad Shami and Ishant Sharma in the side with Ashwin as the lone spinner. Umesh Yadav is highly unlikely to play this match as per our opinion.
India's bowling will be stronger in this match than it has been and it has already shown the ability to pick up 20 wickets. It is the batting that needs to fire if India is to compete.
India Playing 11
Shikhar Dhawan, Lokesh Rahul, Cheteshwar Pujara, V Kohli, Ajinkya Rahane, RR Pant, Hardik Pandya, Ravichandran Ashwin, Mohammed Shami, I Sharma, JJ Bumrah.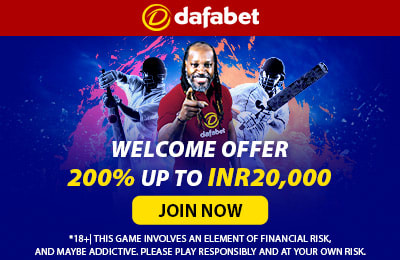 ENG vs IND Toss Prediction
The team winning the toss is likely to bat first
Read our guide on toss predictions to learn how we analyze and come up with our tips.
Pitch and Conditions
The weather in Nottingham has been forecast to be clear for the opening day of the test and then rain for the next day. More rain has been forecast for the fifth day but whether the match will reach that far has to be in serious doubt.
Trent Bridge will offer up some help to bowlers up front and then should flatten out to be a good batting surface. The overhead conditions play a huge role in how the ball is behaving in England. On this occasion, batting first may be the way to go for teams winning the toss.
ENG vs IND Betting Tips
England is playing in home conditions and has India down on the mat. They have shown the ruthlessness to be able to beat India even from positions that were tightly contested. It should be remembered, however, that England came very close to losing in the first test. India also has a better bowling attack for this test and will hope for a little luck to go its way.
India's batting, though, is in extremely poor form and we have to go with the home team once again.
Back England to win.