ENG vs PAK
Match Prediction & Betting Tips - May 19, 2019
England vs Pakistan ODI series has put all doubts about England being the favorites for the ICC World Cup 2019 to rest. They have won the series with one ODI to go and demoralized Pakistan thoroughly. It is not too many times that we consecutive matches where scores of close to 350 are chased down with ease in the end.
Pakistan has batted well, in fact, better than what many expected, but its bowling has been strangely underwhelming. Can the visitors win one ODI to leave with some semblance of hope? Remember, this series loss comes after a thrashing at the hands of Australia in the UAE.
England, on the other hand, can continue to change things around and experiment with its bench strength. This is being rated as one of the strongest batting lineups in ODI history and not too many people are going to be able to debate that.
A 4-0 win will be the perfect preparation to launch their ICC World Cup 2019 campaign.
ENG vs PAK Team Previews
England
England chased down 340 after suffering a collapse in the middle overs and not having Jonny Bairstow in the side. Jos Buttler and Moeen Ali scored ducks and England was still able to get over the line.
This England team is redefining the batting depth and strength that is expected from a team. No other team in the world has such a lineup at its disposal and that is a scary thought for everyone ahead of the ICC Cricket World Cup.
We expect England to possible rest Jason Roy from the side and give Jonny Bairstow a run again. That will mean a new opening combination with Bairstow and Vince. There is no room for being merely good in an environment where outstanding is expected every single day and that is why James Vince's 43 is not going to impress the selectors much.
He will have one more opportunity to try and book his ticket to the ICC World Cup 2019 as the reserve opener.
With someone line Jofra Archer batting at number 10 though, there is nothing that this England side can do to make its batting weak. There are so many world-class players that one or the other will always get away from the opposition.
England's bowling is perhaps worthy of more scrutiny. They have allowed Pakistan to score 300 plus totals with ease, something that the country is not particularly known for. The inability of Adil Rashid to have an impact in the middle overs is something they need to be worried about.
On the other hand, Tom Curran and Jofra Archer are excellent death bowlers and cover yet another base for this supreme English side.
England Playing 11
Jonny Bairstow, J Vince, JE Root, Eoin Morgan, BA Stokes, Jos Buttler, Moeen Ali, CR Woakes, David Willey, Tom Curran, AU Rashid.
---
Pakistan
Pakistan suffered a big blow to their ICC World Cup 2019 preparation with the new that Imam ul Haq was out injured. News has since trickled in that the injury is not as severe as thought but we doubt he will be risked in a dead rubber just a few days before the cricket World Cup.
This will mean a change at the top of the order and some re-shuffling in the batting.
Pakistan has been very good with the bat in this series. They have been consistently scoring above 300 and that in itself is a big win for them. However, questions need to be raised whether they are being a little conservative?
It may seem strange when they are making 340 but the fact is that England is chasing these totals down with ease. We are at an inflection point in ODI history and teams need to start thinking about 350 as a par total. This may not be true for every single team right now but definitely when they are playing against England.
The loss of Imam ul Haq is a big one for Pakistan. Without him, the onus of scoring the bulk of the runs falls on Babar Azam and Fakhar Zaman. While Babar Azam is remarkably consistent, Fakhar Zaman is not someone we would depend on.
Mohammad Hafeez was very impressive in the previous match and also has a history of opening the batting for Pakistan. He has stated his preference for opening the batting and would love to grab this opportunity with both hands.
With Shoaib Malik, Sarfaraz Ahmed, and Asif Ali in the lower order, Pakistan has a decent batting lineup. Unfortunately, Junaid Khan, Hasan Ali, and Mohammad Hasnain are not the world-class fast bowling unit that Pakistan is used to having.
They have their good days but they are not as effective as Pakistan would like them to be. We also think that Imad Wasim as the lead spinner is asking for trouble at the ICC World Cup 2019.
Pakistan Playing 11
F Zaman, Abid Ali, Babar Azam, Mohammad Hafeez, Sarfraz Ahmed, Shoaib Malik, Asif Ali, SI Wasim, Hasan Ali, Shaheen Afridi, Mohammad Hasnain.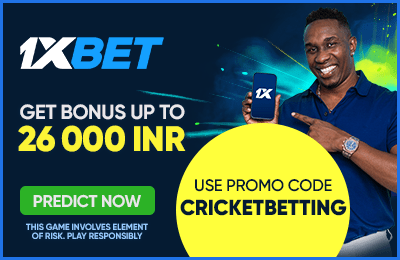 ENG vs PAK Toss Prediction
If Pakistan wins the toss then it is likely to want to bat second. We actually think that England may want to bat first and challenge themselves if they win the toss, though.
Read our guide on toss predictions to learn how we analyze and come up with our tips.
Pitch and Conditions
The fifth ODI between England and Pakistan is going to be played at Headingley, Leeds. The weather forecast for match day is pretty good and we don't think rain is going to be a factor. The pitch at Leeds is usually one where the bowlers have some assistance, however, the trend in England nowadays is to produce the flattest batting wickets possible.
Another high scoring match is likely especially of England bats first.
ENG vs PAK Betting Tips
England is likely to make some changes to its side but that is not going to affect the strength of the ODI side much. Their bench strength is very good, however, there is always a chance of some adjustment problems when new players come into the side.
Pakistan is going to missing its highest scorer of the series and that is a problem that we don't think they are going to be able to overcome.
Bet on England to win.