GWH vs SRL
Match Prediction & Betting Tips - May 20, 2019
It's been just under a week in the Saurashtra Premier League and we are down to the final two league games. With Gohliwad Gladiators out of the competition, the upcoming match is largely inconsequential for them. They're set to face Sorath Lions who are coming off a close win over Halar Heroes. The match will be played at Saurashtra Cricket Association Stadium, Rajkot on 21st May. This game is of significant importance for the Lions who are currently placed at number four due to inferior net-run rate as a win here will ascertain their top-two finish which is what they'll be aiming for. A loss, however, will most probably mean curtains for them as Halar Heroes have a much better run-rate than Lions which should be good enough for the former in case Lions are unable to get an in-favor result in the upcoming contest.
GWH vs SRL Team Previews
Gohilwad Gladiators
Gohilwad Gladiators have been the stand-out performers in the season so far and not because they have played sensationally well, but because they've failed so often after getting into position to dictate terms. Against Kutch Warriors, they failed to even put up a fight as they were blown away when it mattered the most.
On paper, Gohilwad Gladiators have a pretty settled unit with a good amalgamation of youth and experience. Despite that, it has been surprising to see their batting struggled as much as it has. Barring Krishnakant Pathak and Kishan Parmar, none on their batsmen have been effective. The likes of Bensiyon Songoankar and Abhal Karetha are talented players, but are yet to convert that in the middle.
Bowling, arguably their stronger suite, too hasn't been able to live up to the expectations of their fans. That is perhaps due to their under performing batting lineup which hasn't really offered their bowlers any space to deal with. Skipper Kamlesh Makwana will have a big job to do for Gohilwad Gladiators to get anywhere close to a win considering the form their batsmen are in. If their batsmen somehow find form, it is going to be an interesting game of cricket.
Gohilwad Gladiators Playing 11
Abhel Karetha, Abrar Shaikh, Kishan Parmar, Hetvik Kotak, Krishnakant Pathak, Chirag Sisodiya, Parswaraj Rana, Hardik Rathod, kamlesh makwana, Vandit Jivrajani, Sagar Dodia.
---
Sorath Lions
Despite a pretty underperforming unit as per their standards, the Lions have somehow not only managed to stay afloat in the tournament but also become the top contender to qualify for the finals.
The main reason for their success has been Dharmendrasinh Jadeja who has been mighty effective with the ball in containing the opposition batsmen as well as picking up wickets at regular intervals. Alongside him, Chetan Sakariya and Divyaraj Chauhan have bowled decently.
Batting-wise, they haven't really impressed a lot of people, but they have just done enough to sneak into the top four. Their batsmen will be keen to step up their game on Monday and present a stronger challenge to make a place in the finals. Chirag Joshi did well in their previous match and will be looking to build on to the momentum. Himalaya Barad and Tarang Gohel, on the other hand, have failed to convert their starts into big ones which will be of some concern for their management.
Sorath Lions Playing 11
Aryandevsingh Jhala, Divyaraj Chauhan M, Himalaya Barad R, Kevin Jivrajani S, Tarang Gohel H, Sagar Jogyani D, Bhavyesh Donga M, Chirag Jani, Chetan Sakariya, Dharmendrasinh Jadeja, Prabhu Sindhav.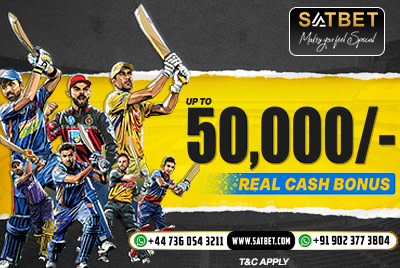 GWH vs SRL Betting Tips
The upcoming match is without a doubt one of the most important games of the tournament which the fate of two teams hinging on the result of this game. Sorath Lions are in desperate need of a win so as to book a berth in the final of the tournament whereas Gohilwad Gladiators will be looking to upset the Lions and redeem themselves with a consolation win. Considering the performances in the tournament so far, a win for Gladiators is an unlikely scenario. Even though the Lions too haven't been as consistent they'd liked to be, they have done better than Gladiators as a team. They have a couple of batsmen in fine form and with a well-balanced bowling attack, they certainly are firm favorites to win the upcoming contest and progress to the grand finale.