HAM vs MID
Match Prediction & Betting Tips - May 26, 2023
Despite a good start to the 2022 T20 Blast season, things went horribly for Middlesex when they lost 9 out of their last 10 matches. Finishing with a 4-10 record and placing second-last in the South Group is not ideal, but let's see if things can get better in 2023.
Hampshire, the current champions of the T20 Blast, will play their first match of the season against Somerset before taking on Middlesex (who will face Surrey in their initial match). Surprisingly, Middlesex have often matched up fairly well with Hampshire, and have won two out of the last five meetings.
The Hampshire vs. Middlesex match will be played at The Rose Bowl, Southampton, on May 26th. Read all the latest cricket betting tips for all matches happening across the world right here.
HAM vs MID Team Previews
Hampshire
Hampshire won't be easy to beat, not least considering that they are the current winners of the T20 Blast from 2022. James Vince is perhaps one of the best English batters in the game and if his 678 runs from last season are anything to go by, then he'll be a force to be reckoned with.
Vince has good help from McDermott, Weatherley, and Prest, but it'll be interesting to see how the inclusion of Howell and internationals like Abbott, Abbas, and Ellis will shake up the team chemistry.
Dawson, Wood, and Wheal are again the three biggest bowling threats, which will make things tough for Middlesex. Wood is likely to be the one who makes the biggest splash and should improve from 21 wickets taken last season.
Hampshire Playing 11
James Vince, Ben McDermott, Tom Prest, Joe Weatherley, Toby Albert, Ross Whiteley, James Fuller, Liam Dawson, Nathan Ellis, Chris Wood, Mason Crane.
---
Middlesex
Batting doesn't appear to be the issue for Middlesex, as they've still retained four quality batsmen from last season, including Stephen Eskinazi (431 runs), Max Holden (314), Joe Cracknell (314), and John Simpson (209). Eskinazi, especially, is one of the best up-and-coming English batters, as he's currently averaging 34.42 in T20 cricket and has tallied 2,169 runs in 73 matches.
The bowling, however, has taken a bit of a hit, as Aussies Chris Green (14 wickets) and Jason Behrendorff (11) won't return to Middlesex. Still, medium-pace bowler Martin Andersson's 17 wickets was a big boost for the team and they'll be counting on him to reach the high 20s in this season. He's averaging 25.35 in the T20 format, which he'll have to improve, but there's optimism here.
Middlesex Playing 11
Stephen Eskinazi, Joe Cracknell, Pieter Malan, Max Holden, Ryan Higgins, Luke Hollman, John Simpson, Martin Andersson, Nathan Fernandes, Tom Helm, Blake Cullen.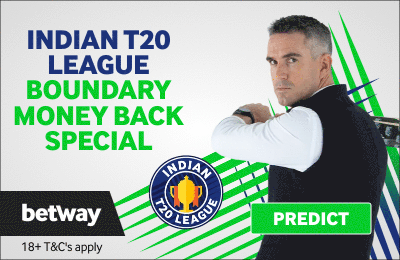 HAM vs MID Toss Prediction
We imagine any team winning the toss would prefer to bat first, as the team batting first has won 40 times on this pitch, as opposed to batting second where it's 18 times for T20 games.
Read our guide on toss predictions to learn how we analyze and come up with our tips.
Pitch and Conditions
Without a doubt, The Rose Bowl in Southampton is a batters' paradise, as the outfield is lightning-quick and the pitch is rarely very bouncy. You're bound to see a very high-scoring match here, as the average is around 164 runs for this ground. Spinners may not be particularly useful here and pacers could also expect to be knocked around a lot.
HAM vs MID Betting Tips
Most will select Hampshire because of their championship experience and solid roster, but Middlesex shouldn't be discounted just yet. They had a good start to the 2022 season before a collapse, so there's optimism that they could improve from last year and keep the momentum rolling.
Middlesex will have better odds (BLANK) and there's the chance to earn good money here. The team just needs great performances from Eskinazi and Holden, as well as hoping that Andersson isn't smashed around the ground too much. If Middlesex can catch Hampshire sleeping, then it could certainly be a shock victory.
Bet on Middlesex to win.
Bonus Cricket Bets
Eskinazi is a capable batter with a great cricket resume, although he didn't get the best start to this season after scoring one run in the loss to Surrey, Still, that was on a run out and he can more than make up for this. Holden's 43 runs is a good sign that the team doesn't have to rely solely on Eskinazi.
Visit
With a rapid outfield and famous batting pitch at the The Rose Bowl in Southampton, it's too good a bet to miss here. The odds are fantastic and although the batters will aim for the boundary, it could happen that they'll get three runs instead.
Ellis is an amazing Aussie bowler who performed very well in the BBL and IPL, so we think he'll be able to handle things just as good in the T20 Blast. He averages 23.84 when bowling in T20 games, and even though he picked up just one wicket in the loss to Somerset, Ellis is a pro who can make a big impact in any game.