HTS vs BBL
Match Prediction & Betting Tips - Aug 16, 2018
T20 Cricket returns to India with Karnataka Premier League set to start on the evening of Independence Day, 15th August. The first match will be played be played between last year's top team and bottom team with Bengaluru Blasters taking on Belgavi Panthers. The next match will be played between Hubli Tigers and Bijapur on 16th August. Registering a win at the beginning of the tournament can be crucial and both the sides will be looking to get ahead in the competition by taking the two important sides.
HTS vs BBL Team Previews
Hubli Tigers
The Tigers have had a good last couple of seasons as they finished runners-up and semi-finalists in 2016 and 2017 respectively. Mayank Agarwal top-scored for them in the last year, but his unavailability could have a telling impact on how they do.
In 2016, it was Mohammad Taha and Stalin Hoover who were responsible for taking them to the top of the table. Though they have Mohammad Taha back in the squad, Stalin Hoover now plays Belgavi Panthers. The important statistic which goes for them is that they have the highest winning percentage of all the teams playing in the competition. They won just over 57% of their matches last season while in 2016, they prevailed in two-thirds of the matches they played.
Skipper R Vinay Kumar has always been a key figure for them and he has contributed massively with both bat and ball. They've retained Abhishek Sakuja, who was the highest wicket-taker for them last year and the combination of Vinay Kumar and Sakuja will be vital for them. They have picked Abhishek Reddy from the auction, who scored 154 runs last season. They appear to be a good side on paper and will be looking to continue to build on their last year's performance.
Hubli Tigers Playing 11
RV Kumar, Abhishek Reddy, Praveen Dubey, Mohammad Taha, Kranti Kumar, Mahesh Patel B M, Sujith Gowda, Sunil Kumar Jain, IG Anil, Nitin Bhille, MB Darshan.
---
Bijapur Bulls
The Bulls let go of their top batsmen in Mohammad Taha and Mohanram Nidish and only time will tell how their decision pans out. They have retained their skipper from the last season, Bharat Chipli, and being the second highest run-scorer in the last season, a lot will rest on his shoulders.
Ronit More and Naveen MG were retained as far as the bowling department is concerned. Their spin department will be handled by KC Cariappa and KP Appanna with both having plenty of experience under their belt. Along with the above-mentioned players, Zahoor Farooqui could play an important role considering the fact that he picked seven wickets in five games last season.
Their middle-order batsmen in Mir Kauninan Abbas and Suneel Raju will have a big role to play with Bharat Chipli to stabilize as well as provide impetus to the innings. Naga Bharath had a good outing last year, albeit with the Panthers, and could be picked to play a finisher role for the bulls.
Bijapur Bulls Playing 11
Bharat Chipli, Shishir Bhavane, Anurag Bajpai, Mir Kaunan Abbas, KN Bharath, Gneshwar Naveen, Suneel Raju, KC Cariappa, Ronit More, KP Appanna, Zahoor Farooqui.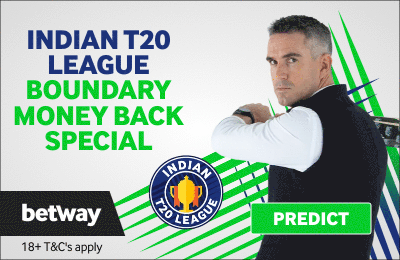 HTS vs BBL Betting Tips
It's just the start of the season and both the teams will be looking to get ahead in the competition winning the first match and getting ahead. Hubli Tigers have been a better side historically and will be looking to carry on from where they left in the last season. With the services of experienced T20 batsmen in Mohammad Taha and superb bowling lineup, we expect Tigers to topple Bulls in what will be the first match for both the sides.