IND vs AUS
Match Prediction & Betting Tips - Jun 09, 2019
India has started later than everyone else in the ICC World Cup 2019 games but it showed no signs of rust in the match against South Africa. A superb bowling performance helped it restrict South Africa to a low total which it then chased down thanks to a Rohit Sharma century.
Australia has started the cricket world cup in fine form too. It defeated Afghanistan with ease and then won a closely fought game against the West Indies. In some respects, though, this game against India is Australia's first big challenge.
Both teams have played a lot of cricket against each other in the recent past. India had a very successful tour of Australia where it won every single format it played in. Australia returned the favor by winning the ODI series in India not too long afterward.
With both teams among the stronger in this edition of the cricket world cup, this match is going to be very important to their semi-final hopes.
India vs Australia ICC World Cup 2019 is going to be played at the Kennington Oval, London on the 9th of June 2019.
IND vs AUS Team Previews
India
Almost everything went to plan for India against South Africa. The team went to back to Bhuvaneshwar Kumar in place of Mohammad Shami, which was a bit of a surprise, but the move paid off. Jasprit Bumrah was brilliant with the new ball, Yuzvendra Chahal skillful in the middle overs, while the rest of the bowlers had a good match as well.
Hardik Pandya and Kedar Jadhav bowled well together to ensure that Virat Kohli did not have to worry about anything while allocating the overs.
There does not appear for India to make a change in the side for the match against Australia but that is not how Virat Kohli thinks. We could see Kuldeep Yadav being dropped to bring back Mohammad Shami if the conditions demand it.
The batting from India was also very good except for two problems. The first one is the form of Shikhar Dhawan. His battle against the fast, short ball continues and he can expect a lot of short stuff from the Australians. The second was the lack of runs for Virat Kohli. He showed an old weakness of feeling for the ball outside off stump and that would not have gone unnoticed.
We are not too worried about Virat Kohli, though, and actually think he is likely to get a big score in this match. He is very good against the short ball and has a great record against the Australians.
With some runs behind Lokesh Rahul, MS Dhoni, and some runs from Hardik Pandya, India can be reasonably hopeful of getting a good score. The big test for them is going to come against Pat Cummins with the new ball and Mitchell Starc against their big hitters.
India Playing 11
Shikhar Dhawan, Rohit Sharma, V Kohli, Lokesh Rahul, MS Dhoni, Kedar Jadhav, Hardik Pandya, Bhuvneshwar Kumar, Kuldeep Yadav, YS Chahal, JJ Bumrah.
---
Australia
The Australians were tested by the West Indians and they almost came undone. Their top-order crumbled in the face of some hostile fast bowling, with Usman Khawaja, being particularly roughed up. Every single team is going to pepper him with short balls in the ICC World Cup 2019 now.
Australia, though, showed its depth as it recovered to post a score close to 300 and then defended it successfully. The most successful team in the history of the cricket world cup is a real contender and everyone else must be worried at that thought.
Leading the charge for Australia in this game are going to be David Warner at the top and Steve Smith in the middle. The return of these two players has made a big difference to Australia and have made its batting formidable.
Australia is going to be tested by India's bowling. Bumrah tormented them in Australia and the previous two games at the Oval have helped the spinners which will make the middle overs tough.
This is why we believe that Australia going to have to win the game with the ball. Mitchell STarc, Pat Cummins, Nathan Coulter-Nile, and Adam Zampa are a formidable bowling attack. The duties of the fifth bowler are going to be shared between Marcus Stoinis and Glenn Maxwell, a bit of a weakness, but the quality of the first four bowlers more than makes up for it.
If Australia can pick up some early wickets against India then they have the bowling to reduce this game to a no-contest.
Australia's fielding is also a big advantage that it has over India going into this game.
Australia Playing 11
David Warner, Aaron Finch, Usman Khawaja, Steven Smith, Glenn Maxwell, Marcus Stoinis, Alex Carey, Nathan Coulter-Nile, Pat Cummins, Mitchell Starc, Adam Zampa.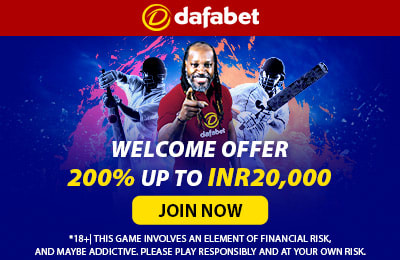 IND vs AUS Toss Prediction
The team winning the toss is going to want to bat first. Both the matches played at this ground have been won by the team batting first. The spinners are also expected to play a bigger role as the match goes on.
Read our guide on toss predictions to learn how we analyze and come up with our tips.
Pitch and Conditions
India vs Australia ICC World Cup 2019 is going to be played at the Kennington Oval, London. There has been some rain around in London but the weather is expected to favorable on match day. The pitch at the Oval is very flat usually but it has been a little slower than usual so far.
Still, England managed to post a 300 plus total here as did Bangladesh.
Another high-scoring match looks to be in store and we would think that 320 is a par-total for the venue.
IND vs AUS Dream11 Prediction
The Dream 11 team for India vs Australia ICC World Cup 2019 match is made assuming that all the players on both sides are fit and available to play. The forecast for the match is pretty decent and we should be able to see a high-scoring contest. The conditions up front, though, maybe a bit difficult to face and that should be taken into consideration as well.
Wicketkeeper: MS Dhoni has been batting quite well in the ICC World Cup 2019 so far and could play an important role in this match. He has also been at the heart of a controversy regarding an army insignia on his gloves, something that may motivate him to make a statement with his bat on the field.
Batsmen: There are some tremendous batsmen that are available for selection in this match. We have tried to pick as many as our points budget will allow. David Warner, Steve Smith, Rohit Sharma, Virat Kohli, and Lokesh Rahul all make it into our side.
We have left out Aaron Finch and Shikhar Dhawan from the list, even though both of the batsmen are very dangerous when they get going.
Warner has had a lot of success in the IPL recently and is very well versed with the Indian bowling attack. He has been one of the most successful batsmen in ODI cricket over the last few years and is in good form. Rohit Sharma and Virat Kohli love playing against Australia and will relish the challenge of scoring runs against the Australian fast bowlers.
Rohit Sharma scored a century in the previous match and we won't be surprised if Virat Kohli scores on in this match as well. Lokesh Rahul is playing at a very important position at number 4, same as Steve Smith, and both of them should be able to score some runs as well.
All-rounders: We have picked Marcus Stoinis and Kedar Jadhav from this category. Both these players are good with the bat and will definitely bowl a few overs also. Hardik Pandya and Glenn Maxwell were available but the expensive batsmen picked meant that a few compromises had to be made.
Bowlers: We believe that the two best fast bowlers in the world are playing this match. Jasprit Bumrah and Mitchell Starc have had a huge impact in the cricket world cup already and are a must to have in your Dream11 team. Nathan Coulter-Nile did not have a great time in the previous match with the ball but his record against India is fantastic. Any runs that he scores are going to be a bonus also.
Captain and Vice-Captain: We have decided to pick Virat Kohli as captain and David Warner as vice-captain for this match.
IND vs AUS Playing 11
Wicketkeeper:
Batsmen:

David Warner (vc)
Virat Kohli (c)
Steve Smith
Rohit Sharma
Lokesh Rahul

All-rounders:

Marcus Stoinis
Kedar Jadhav

Bowlers:

Nathan Counter-Nile
Mitchell Starc
Jasprit Bumrah
---
Find more Dream11 predictions and other tips and tricks on our dedicated Dream11 guide.
IND vs AUS Betting Tips
Australia is on a ten-match winning streak in ODI cricket and has really turned a corner from where it was just a few months ago. The recent rivalry between India and Australia has been dominated by India. Since 2017, India has won 9 out of the last 14 matches against Australia although it has lost its last three matches against them.
Both sides have a good bowling attack led by an attacking fast bowler. The batting is also very strong for both the teams. India takes the edge when it comes to the wrist-spin bowling but Australia nudges ahead in the fielding and all-rounder department.
This is why we think this match could be decided by the team which manages to thrive under pressure. Traditionally, that has been Australia but under Virat Kohli, this Indian team has shown the ability to rise up to the occasion even better.
We advise batting on India to win this match with maybe some in-play betting on Australia at the right times to minimize the chance of losses.