IND vs PAK
Match Prediction & Betting Tips - Sep 23, 2018
The Asia Cup 2018 was designed to ensure that India vs Pakistan contests would happen a minimum of three times and most likely three. It is now time for the second of those encounters which we hope will be a better match than what we witnessed last time. India smashed Pakistan in the last game and then proceeded to waltz past Bangladesh. They will come into this match full of confidence and appear to be one of the best-settled sides of the competition.
Pakistan, after being beaten by India, would have wanted to demolish Afghanistan but they squeaked past them by the skin of their teeth. A win in this match would the winning team in with an excellent chance of making the finals.
The first India vs Pakistan Asia Cup 2018 match was a damp squib had nothing on the line. This times the stakes will be much higher.
IND vs PAK Team Previews
India
After a stutter against Hong Kong, India has been very good in all departments of the game. The top order batting has been very good, the bowling incisive, and the fielding has definitely picked up as well. The team has also displayed a maturity in approaching high-pressure games with calmness.
Of course, the last time India met Pakistan, they were never under pressure for the duration of the match. That may not be the case this time around as Pakistan will hit back with some better plans to try and counteract the Indians.
Rohit Sharma and Shikhar Dhawan hold the key to India's batting. They have been in excellent form and provided a solid start in each match. With two fifties on the trot for Rohit Sharma, the Indian skipper seems to be warming up towards one of his trademark massive ODI innings.
Ambati Rayadu, who bats at three, has also been very good for India. He has shown the ability to adapt to difficult situations but has not been tested with the new ball. If India loses a wicket early then Rayadu will need to be more compact with his game.
After the top-3 India has a weaker middle order. Dinesh Karthik has got some runs, Dhoni got a start in the last game as well but there is definitely an opportunity for Pakistan if they can get the first couple of wickets early.
Kedar Jadhav has been batting at number 6 and he is not the most reliable of batsmen but there is literally nothing after him. As India showed against Hong Kong, their batting can collapse quite quickly once the top-order is gone.
India's bowling has been excellent, effectively winning it the match in the last games. Bumrah, Bhuvaneshwar, and the spin trio of Jadeja, Kuldeep, and Chahal will be difficult for Pakistan to face. There is also Kedar Jadhav with his amazing wicket-taking ability to contend with.
India will go into this match as the firm favorite but it needs to guard against complacency. There are enough fallibilities in this team for it to be taken down by Pakistan.
India Playing 11
Rohit Sharma, Shikhar Dhawan, Ambati Rayudu, MS Dhoni, Dinesh Karthik, Kedar Jadhav, Ravindra Jadeja, Bhuvneshwar Kumar, Kuldeep Yadav, JJ Bumrah, YS Chahal.
---
Pakistan
The loss against India in an inconsequential game would have pinched but probably did not come as a great shock to Pakistan. The match against Afghanistan, though, would have made Pakistan stand up and take notice. They came within a hair's breadth of losing and could have easily been in a much more difficult position than they are.
However, results are all that matter and Pakistan ended up winning that game.
Will a close game like the last one against Afghanistan fill Pakistan with confidence or make them more nervous about their abilities? It remains to be seen, however, there were certainly a lot of positives to take from this match.
The first would be the batting form of Imam ul Haq and Babar Azam. Both the batsmen batted very well against Afghanistan and will be the danger men against India as well. India bowled very well to the Pakistani openers in the last game and how the batsmen adapt will be fascinating to watch.
Like India, though, Pakistan also has a weak middle order. Shoaib Malik is followed by Sarfaraz Nawaz, Haris Sohail, and Asif Ali. Sarfaraz is in terrible form, Sohail seems to be a limited batsman, and Asif Ali has to prove his temperament.
It's only the bowlers to follow after them.
Pakistan's batting is its weakness and they must somehow get Fakhar Zaman to fire in this game. He has been crucial to Pakistan's success in the last year or so. He needs to give himself a little time and then attack the bowlers. If he can come off and the other top-order batsmen can give him support then Pakistan should end up with a very decent total.
Babar Azam and Shoaib Malik are the two batsmen that we would pick to make the most runs for Pakistan in this match.
Pakistan's bowling was inconsistent against India in the last match and did not threaten Afghanistan too much either. Perhaps this would be of more concern to them then the lack of runs from their batsmen.
Mohammad Amir has been dropped from the team in favor of Shaheen Afridi. It is understandable based on the former's form but we would still like to see Amir back for a crunch match. It is unclear if Shadab Khan will be fit for this match but even if he is, Mohammad Nawaz's four wickets and lower order hitting proved crucial for Pakistan so he is not going to lose his place.
Hasan Ali has been unable to take wickets early in his spell and only managed to get a few wickets in the death against Afghanistan. The lack of a second spinner, a jittery batting lineup, and a fast bowling unit that is nowhere near as potent as it was believed to be are all things keeping Pakistan back.
They will need an inspired performance from someone in the side to be able to stand up to India.
Pakistan Playing 11
F Zaman, Imam-ul-Haq, Babar Azam, Shoaib Malik, Sarfraz Ahmed, Asif Ali, Shadab Khan, Mohammad Nawaz, Hasan Ali, Mohammad Amir, Shaheen Afridi.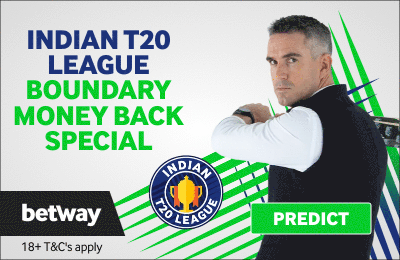 IND vs PAK Toss Prediction
We think Pakistan is likely to bat first if it wins the toss while India would prefer to chase
Read our guide on toss predictions to learn how we analyze and come up with our tips.
Pitch and Conditions
Dubai has been extremely hot and the same is going to be true for this match. The pitch has absolutely no grass and is very slow. It is a dead wicket in the truest sense of the word making everyone work hard and not providing anything to anyone. The bowlers will need to keep the opposition batting to a score of about 220-240 because chasing anything more than that could be very tricky.
IND vs PAK Betting Tips
India has won three out of the last four matches between the two sides and is in terrific form. Pakistan would have gained a lot of confidence from its tense victory against Afghanistan and will come into this match fired up. We expect a game that is lot closer but have to back India to win once again.
Back India to win.