IRE vs IND
Match Prediction & Betting Tips - Jun 29, 2018
India brushed past Ireland with complete ease and started their tour in a positive manner. No one expected India to lose to Ireland but perhaps a few Ireland faithful would have liked to see a better fight being put up. India has stated its intention to give the players not a part of the squad a go in the next game so it is clear they are looking at these games purely as warm-ups. No disrespect to Ireland but its team looked completely out of its depth. Is there anything that Ireland can change in the matter of a few days? Unlikely.
IRE vs IND Team Previews
Ireland
Just one victory in its last none T20 matches shows that Ireland has not quite grasped the essence of the shortest format just yet. While T20 cricket brings teams closer together, it also highlights the flaws in every aspect of the game.
Ireland will look back at the contest and say that India was just at a completely different level. Having to bowl first, Ireland's bowlers toiled for a wicket and eventually got one when the Indian batsmen made a mistake. After an opening partnership of 160 runs.
There was not a single time that Shikhar Dhawan or Rohit Sharma looked in trouble against the bowling. When they did make a mistake, the Irish fielding seemed surprised and let the chances go. The scorecard will show that Chase picked up four wickets in the match but all of his wickets came towards the end of the innings when the Indians were trying to smash every ball for a six.
Boyd Rankin, Shane Thompson, Kevin O'Brien, George Dockrell, and Simi Singh were all mediocre in their execution. In fact, Singh ended up bowling just one over while part-timer Paul Stirling bowled two. It is unfair to expect Ireland to produce bowlers overnight or devise plans that the Indians will have never seen before.
It is, however, not too much to expect that the bowlers will put in a disciplined effort. More yorkers and change-ups must be seen to prevent the Indian batsmen from lining them up. James Shannon was the only player from Ireland to land some meaty blows while batting.
Ireland will be attacked with quality spin again in the next match and must find a way to rotate the strike without getting out. It seemed like the Irish were targeting every ball from the spinners to be hit to the boundary but a more measured approach of trying to get 6-8 runs per over might serve them better.
Ireland is struggling right now not because of a lack of effort but because of a lack of talent coming through their system. That is not something that can be addressed in a few days. We don't expect anything radically different from them in the second T20.
Ireland Playing 11
PR Stirling, J Shannon, WTS Porterfield, Andy Balbirnie, GC Wilson, Simi Singh, Kevin O'Brien, SR Thompson, George Dockrell, WB Rankin, Peter Chase.
---
India
India took some positive from the last match as they prepare to take on England immediately following this series. Shikhar Dhawan and Rohit Sharma played incredible knocks to leave no doubt about their form. The Spinners also did their job and look set to be India's main threat going forward.
We like the fact that Kohli played both wrist spinners because they are the two most likely bowlers to trouble England. Flat tracks and two new balls have ensured that the bowlers will always be under pressure. A team like Ireland, which does not face quality spin often, had no chance.
Look for both the spinners to run through the Irish side again in the next match.
While the positives are clear, there were some strange decisions in the team selection. We found it incredible that Lokesh Rahul did not make the team ahead of Suresh Raina or that Dinesh Karthik did not find a place ahead of Manish Pandey.
Both the players are in excellent form and will be surely looking to get a chance sooner rather than later.
As things stand, Virat Kohli has promised to give all of his squad a chance in this series so we expect plenty of changes. Siddharth Kaul and Umesh Yadav should play in place of Bhuvaneshwar Kumar and Jasprit Bumrah while Washington Sundar will replace one of the spinners as well.
The batting lineup will also see a change with Lokesh Rahul and Dinesh Karthik set to play.
Kohli himself did not get any time at the crease so we expect to see him walk out at number three this time around. India's complete dominance of the first match will have ensured that India only thinks about its own side as it prepares for the second T20.
There will be no thought about what the opposition might do because the Indians have the bench strength to put world-class performers on the field even after making wholesale changes. How these fringe players perform and place themselves in the queue for the upcoming England series will be the main concern of Indian fans.
India Playing 11
Rohit Sharma, Lokesh Rahul, V Kohli, SK Raina, Manish Pandey, Dinesh Karthik, Hardik Pandya, Kuldeep Yadav, Umesh Yadav, Siddarth Kaul, YS Chahal.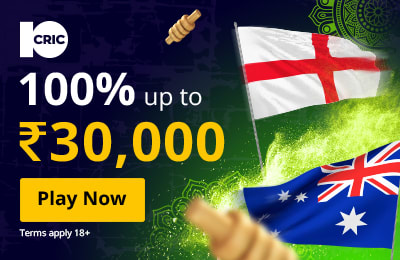 IRE vs IND Toss Prediction
The team winning the toss is likely to bat first
Read our guide on toss predictions to learn how we analyze and come up with our tips.
Pitch and Conditions
A dry spell is currently going over Ireland and so the temperature is expected to be similar to the first match. A very slim chance of rain has been currently forecast for the match. The hot weather has resulted in a dry pitch that could actually turn a tad bit more than what we saw in the first match. Plenty of runs still to be had, though, and if India bats first a score of 200 might again be on the cards.
IRE vs IND Betting Tips
India is the overwhelming favorite for this match but even with the extremely poor odds, we recommend you bet on India only. Ireland can theoretically win this match and strange things have happened in cricket before. It's just that we cannot see any kind of possibility where the gulf in skill between the two sides can be bridged.
Back India to win.