OV vs CK
Match Prediction & Betting Tips - Dec 23, 2018
The Super Smash is one of those T20 tournaments that fly under the radar. It has been in existence for longer than the top T20 tournaments around the world but it is not very popular beyond New Zealand, hardcore cricket fans, and cricket scouts.
For those that have been following this tournament, though, they know that it is all about high-quality cricket played between six very evenly matched sides. The second match of the Burger King Super Smash 2018-19 is going to be played between the Otago Volts and the Canterbury Kings.
Both of these sides had a disappointing season of the Burger King Super Smash last time around. The Canterbury Kings won just four out of their 10 matches while the Otago Volta could win just two out of its 10.
OV vs CK Team Previews
Otago Volts
The Otago Volts were very poor in the last season of the Burger King Super Smash and would love to change things around this season. One of the biggest problems for the Otago Volts last season was its inability to score runs consistently.
Rob Nicol, the captain of the Otago Volts, was the highest scorer of the season for the Otago Volts but ended up scoring just 236 runs. There was a collective of four fifties hit by the side in the entire season and no player hit more than 7 sixes individually.
These are abysmal statistics and show just why the Otago Volts suffered so much last season.
T20 cricket is all about scoring runs and if you don't give your bowlers enough to play with then there is nothing really that you can do.
Apart from Nicol, there were a few players that scored some runs. Hicks, de Boorder, and Finnie all had more than 100 runs in total and that is not really something to brag about but no one else in the squad could manage that feat either.
Jimmy Neesham has been in excellent form in first-class cricket and he could really boost the Otago Volts with his batting and bowling. Hamish Rutherford should hopefully also be able to play a bigger role in this season of the Burger King Super Smash.
The bowling is pretty thin too with Duffy and Bacon leading the attack. The Otago Volts needs its batsmen to turn things around otherwise another horror season lies in store.
Otago Volts Playing 11
Hamish Rutherford, NT Broom, Mitchell Renwick, Shawn Hicks, Anaru Kitchen, Joshua Finnie, MJ Rippon, Nathan Smith, C Viljoen, Jacob Duffy, Jack Hunter.
---
Canterbury Kings
The Canterbury Kings got a lot of attention last season of the Super Smash when they signed Ben Stokes after his nightclub fight fiasco. It looks like the England all-rounder is repaying the favor by playing for the Kings until his England national duties take him elsewhere.
Any side in the world is going to be strengthened by having Ben Stokes on its roster but the impact is even greater when you look like a competition like the Super Smash.
There are some other very useful players in the Canterbury Kings squad too. Tom Latham, Matt Henry, Michael Pollard, and Ed Nuttall all play for the Canterbury Kings. The New Zealand side is currently playing a series against Sri Lanka so Latham and Matt Henry are not going to available for the Kings.
This puts the onus on Fletcher, Ellis, Bowes, and McConchie to lead the side to victories.
The all-round ability of Ellis, McConchie, and to some extent Jonhston also adds a lot of balance to this squad.
The Canterbury Kings are not a side that would ordinarily give the opposition too much reason for concern. With Ben Stokes likely to play, though, the scene changes completely.
Stokes is world class batsman and a bowler, so he is effectively two overseas players in one.
Canterbury Kings Playing 11
Chad Bowes, Andrew Ellis, Stephen Murdoch, Cole McConchie, Leo Carter, Cameron Fletcher, Tyler Lortan, Henry Burton Shipley, Kyle Jamieson, Jeremy Benton, Ed Nuttall.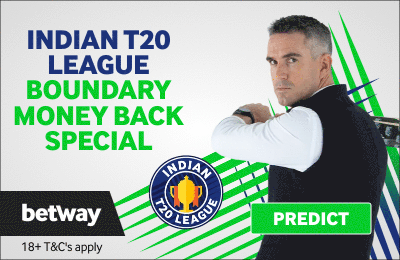 OV vs CK Toss Prediction
The side winning the toss is likely to field first
Read our guide on toss predictions to learn how we analyze and come up with our tips.
Pitch and Conditions
The weather forecast for match day in Dunedin is pretty good. There is only a 10% chance of rain predicted right now which goes down further as the time of the match commencement approaches. The pitch at the University Oval is excellent for batting.
New Zealand grounds have become famous for having some of the highest scoring contests so we think that the Super Smash 2018-19 should also get its fair share of excellent batting tracks.
The bowlers are going to have a tough time getting anything out of this track in all likelihood.
OV vs CK Betting Tips
The Otago Volts have Jimmy Neesham as one player to watch out for while the Canterbury Kings could have Ben Stokes in their starting lineup. We advise waiting for the toss and hearing the team in this contest.
If Stokes is playing then back the Canterbury Kings to win but if he is not then back the Otago Volts to pull of what might be considered a mild upset.