PAK vs AUS
Match Prediction & Betting Tips - Oct 28, 2018
Pakistan won the second T20 match of the series and with it the series. Incredibly, this was the tenth consecutive series victory for Pakistan in T20 cricket and just solidified further its position as the best T20 team in the world. Australia would be disappointed at the manner in which they failed to chase down another par total. The Aussie batting has struggled to come to grips with the slow surface and even though some late hitting from Maxwell and Coulter-Nile brought them close, Pakistan was never really threatened.
Can Australia stop Pakistan from registering a 3-0 victory or will the home side continue to dominate the men from down under?
PAK vs AUS Team Previews
Pakistan
The last match was another typical Pakistani T20 performance in which the batsmen struggled and thrashed about to put up a par total before the bowlers took over and brought the team home. On this occasion, the pleasant surprise was the fielding which was brilliant at most times aside from dropped catches later in the inning.
Pakistan must think about the batting unit and see if they are satisfied with what its current players are bringing to the table. Babar Azam is the heart of the batting unit and his consistency in this format of the game is brilliant.
He scored 45 once again to lay the platform for the inning. His opening partner, Fakhar Zaman, though, seems to be going through an extended run of poor scores in white ball cricket. Take his performances against a depleted Zimbabwe side away and there is not much to speak of since his century in the Champions Trophy final.
Pakistan believes he is the x-factor in its lineup but surely some concerns about his form must be cropping up.
Mohammad Hafeez played a good inning of 40 but he is 38 years old and has struggled outside of subcontinental conditions in the past as well. Does Pakistan have no one better in the wings? Shoaib Malik is perhaps their best limited-overs batsmen and definitely deserves a long run but he too is approaching the end of his career.
That leaves Asif Ali, who we have no doubt is going to find international cricket a tough cookie to crack, and Faheem Ashraf, who is a bowler who can bat rather than an all-rounder. The fact that Pakistan has been able to beat Australia with this side is commendable and also down to the conditions they have been playing in.
Transport these two teams to a flat batting wicket with some bounce in it and the contest would be very different.
Pakistan's real trump card has been its bowling. Imad Wasim has been very difficult to play on the slow, low surfaces. He keeps bowling stump to stump and makes it very difficult for the Aussies to find a way to score.
Shadab Khan, Faheem Ashraf, Mohammad Hafeez, and Shaheen Afridi all bowled very well in the last match as well. Hasan Ali, perhaps, would be a little disappointed to not be having more impact but he is too good a bowler to keep missing out.
Pakistan has the right combination for these conditions and even though its batting is suspect, its players keep finding a way to come up with the goods.
Pakistan Playing 11
Babar Azam, Sahibzada Farhan, Mohammad Hafeez, Shoaib Malik, Asif Ali, Sarfraz Ahmed, Faheem Ashraf, Hasan Ali, SI Wasim, Shadab Khan, Usman Khan.
---
Australia
A tour which started out with a heroic struggle for a draw for the Aussies is disintegrating into a nightmare. Of all the formats, T20 cricket would be the one that Australia would have backed beating Pakistan in.
After all, Australia had assembled its best young players who dominate T20 cricket around the world. They have the batsmen that can hit sixes at will, bowlers that have all the variations needed, and plenty of experience in their ranks.
The conditions though seems to have neutralized Australia's batting prowess and is making the job a bit too difficult for the bowlers. Make no mistake, the Australian bowlers have stuck to their task very well and made life difficult for the Pakistani's.
In two consecutive matches now, the Australians have kept Pakistan to a par total that the batsmen would have been happy chasing down on most occasions. If the batsmen fail to turn up, though, then there is not much the bowlers can do about it.
Can Australia change something for the last match to try and get one consolation victory from this series? The only we see that happening is for the Australians to bat first and someone like Aaron Finch getting a big score.
The problem with the Australians seems to be that they tend to go for broke everytime that are at the crease. Finch seems to have six or nothing ingrained in him, Lynn finds rotating the strike difficult in these conditions, Alex Carey has no idea what's happening, and Mitchell Marsh is in pretty terrible form as well.
That leaves Glenn Maxwell and Darcy Short as the players to potentially score runs. Maxwell played a good inning in which he was dropped three times and Short was incredibly unlucky to have been given run-out in the last match.
It is difficult to see all the struggles that this Australian batting unit is going through disappearing overnight. Yes, the possibility of individual brilliance coming through is always there but it is not something you want to bet on happening in the current scenario.
Billy Stanlake and Adam Zampa have been the best bowlers for Australia in this series by far. Both of them have bowled with complete control and seem to have a plan which they are working on at all times. Nathan Coulter-Nile had a much better time in the last match as picked up three wickets.
Coulter-Nile has contributed with the bat in both matches as well and could be a good candidate for man of the match pick if Australia were to win.
Australia Playing 11
D'Arcy Short, Aaron Finch, Chris Lynn, Mitchell Marsh, Glenn Maxwell, Ben McDermott, Alex Carey, Nathan Coulter-Nile, AJ Tye, Adam Zampa, Nathan Michael Lyon.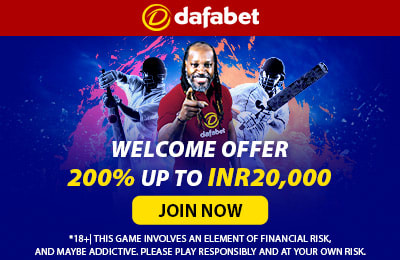 PAK vs AUS Toss Prediction
The team winning the toss is likely to want to bat first
Read our guide on toss predictions to learn how we analyze and come up with our tips.
Pitch and Conditions
Dubai did not turn out to be very different from the surface that Abu Dhabi served up. There is a different skill required to play T20 cricket on these surfaces and that is something to be appreciated but we really don't think the shortest format of the game was designed to be played so defensively.
Still, there is no doubt that the surface is going to be absolutely the same for the last T20 match of the series. No bounce, no pace, some spin, and difficult to score on.
PAK vs AUS Betting Tips
We believe that this Australia side is a very talented T20 side that is playing in conditions that are neutralizing all of its strengths. Pakistan cannot be blamed for taking the maximum possible advantage of home conditions because that is their right.
All things considered, we don't think Australia is going to be able to win a single match in this T20 series.
Back Pakistan to win.