RRR vs CAV
Match Prediction & Betting Tips - Feb 08, 2023
We're getting close to the Final of the BPL, yet this upcoming match could be one of the most lopsided we've seen for some time. There isn't much for the Challengers to play for, as they're last on the table (2-8) after losing five straight games and out of playoff contention.
Conversely, the Riders are in fourth place (7-3) and fighting hard for a better spot, which totally seems possible after winning five games in a row! The team is already assured of making the playoffs, but they'll be hoping to win swiftly over the Challengers and look toward the Final.
RRR vs CAV Team Previews
Rangpur Rangers
The Riders are tied with three other teams with 14 points, and just two points behind the Strikers at 16. Despite knowing they've secured a place in the playoffs, they'll still want to keep up the winning streak and potentially reach the top of the ladder.
As usual, the Riders will look to stars Rony Talukdar (289 runs) and Shoaib Malik (279) to grab the victory, with both batsmen playing in scintillating form right now. Talukdar is fresh off his 66 runs in the massive win over the Strikers, while Malik was solid with 41.
It's good to see Malik back in action, as he had been struggling with only 13 runs combined over the previous three matches. The Riders are getting good support from batter Mohammad Naim, who is stepping up to contribute solid runs, which is useful to prevent Malik and Talukdar from carrying all the scoring weight.
Rangpur's bowling attack has been decent, although you'd like to see some better performances outside of their top two players, namely Hasan Mahmud (13 wickets) and Azmatullah Omarzai (12). It's actually been Omarzai who's been bowling far better recently, as despite taking 0/17 against the Strikers, he did pick up eight wickets in his last five games.
Rangpur Rangers Playing 11
Nurul Hasan, Mohammad Naim Sheikh, Rony Talukdar, Rahmanullah Gurbaz, Shamim Hossain, Azmatullah Omarzai, Tom Kohler Cadmore, Hasan Mahmud, Rakibul Hasan, Ripon Mondol, Haris Rauf.
---
Chattogram Challengers
Poor Challengers… it hasn't been a dream season for the team at all, with only two wins on the board despite fantastic batting from Afif Hossain (328 runs and 46.85 average). Hossain is one of the most reliable batters in the BPL and at such a young age of 23, his future is bright for Bangladesh.
Hossain has had some assistance from Usman Khan (264 runs) with the batting, but all too often there's not much help given to these two solid batsmen. The team will have to retool after missing the playoffs and hopefully can add some better players.
Chattogram is giving up far too many easy runs, and considering that the Challengers' best bowler is Nihaduzzaman with nine wickets, it's clear that there's no formidable bowling attack to intimidate opposing batters. The bowlers really struggle against better teams and just can't keep up.
Chattogram Challengers Playing 11
Afif Hossain, Curtis Campher, Usman Khan, Mehedi Maruf, Ziaur Rahman, Mrittunjoy Chowdhury, Max O Dowd, Mehedi Hasan Rana, Nihaduzzaman, Vijayakanth Viyaskanth, Tawfique Khan.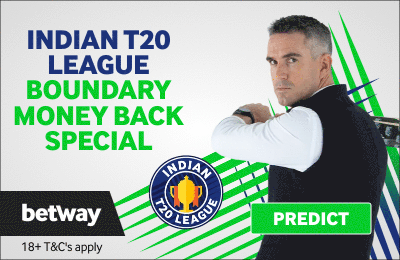 RRR vs CAV Toss Prediction
Most teams like to bowl first if winning the toss, which is particularly the case for night games.
Read our guide on toss predictions to learn how we analyze and come up with our tips.
Pitch and Conditions
We're likely to see a pitch here that is a bit slower, which is helpful for batters but also good for spin bowlers. Most of the time, teams are scoring around 160 runs in T20 games.
RRR vs CAV Betting Tips
The fact that the Riders defeated the first-placed Strikers twice in recent weeks really makes them a major threat. Talukdar and Malik are turning into one of the best batting duos in the league, and it's clear as day that they'll prove too much for Chattogram.
Mahmud and Omarzai will have to be careful when bowling to Hossain, no doubt about it, but if they can dismiss him for 20 runs or lower, then the Challengers really don't stand a chance against a surging team like the Riders.
The odds aren't too exciting for betting on Rangpur for the victory, but we wouldn't advise betting on Chattogram because it's just wasting money. The Riders crushed the Challengers in the last match by 55 runs, and this current game should be even more.
Bet on Rangpur to win.
Bonus Cricket Bets
He's a scoring machine and will be huge in this game fresh off the 66 runs.
Olympia Bet

Rony Talukdar To Score a 50 in the Match: Yes

3.65

Visit
He can easily pick up a 50 from the weaker Chattogram bowlers.