SRH vs RCB
Match Prediction & Betting Tips - May 07, 2018
Royal Challengers Bangalore lost yet another match to the Chennai Super Kings and is now all but out of the running for the playoffs. They can still make it if they win all their remaining matches but on current form that seems to be highly unlikely. RCB will be traveling to Hyderabad in order to keep their hopes alive as they take on table-toppers Sunrisers Hyderabad. SRH has won 7 out of its 9 matches in the tournament so far and is sitting right at the top of the league table. Qualification for the playoffs seems like a formality for them at this point in time but they know getting complacent is not an option in this tournament.
SRH vs RCB Team Previews
Sunrisers Hyderabad
Perhaps the most interesting team to watch this season has been the SRH unit because of their unique approach to T20 cricket. SRH has built its team around a group of very capable bowlers and been able to continue that approach even when they have lost some players from their starting lineup.
Bhuvaneshwar Kumar made a comeback into the team after a couple of matches on the sidelines and did not have a good game against the Delhi Daredevils but that still does not mean he can be counted out.
Bhuvaneshwar is a very canny bowler and we expect him to come back strong against RCB in this match. The other cogs of this wonderful bowling attack are Rashid Khan, Sandeep Sharma, Shakib Al Hasan, and Siddharth Kaul.
Rashid Khan is the only bowler among this group that stands out as a world-class performer and credit must be given to the coaching staff for being able to turn the others into such a formidable unit.
Even against the Delhi Daredevils in the last match, the bowling unit was under pressure but they came back very strongly to restrict Delhi. The SRH batting then pulled off its biggest chase of the season as they managed to overhaul the 163 set by Delhi.
163 is not that big of a total and that is perhaps where the weakness of SRH may lie. They have a very strong bowling attack but their batting can be put under pressure. The addition of Alex Hales to the top order has helped balance things out but SRH still relies very heavily on Shikhar Dhawan and Kane Williamson.
If the strong batting lineup of RCB is able to bat first and put a decent total on the board then we think SRH is vulnerable.
The re-emergence of Yusuf Pathan as a viable lower order player has allowed SRH to get rid of Deepak Hooda and make space for Hales at the top of the order. The fact that the local bowlers stepped up and did the job also allowed SRH to swap out an overseas player and make this move possible.
SRH is a better-balanced team right now than it was at the start of the tournament and that should scare all opponents.
Sunrisers Hyderabad Playing 11
AD Hales, Shikhar Dhawan, KS Williamson, Manish Pandey, Shakib Al Hasan, YK Pathan, WP Saha, Bhuvneshwar Kumar, Rashid Khan, Siddarth Kaul, S Sharma.
---
Royal Challengers Bangalore
If there is a team that can be called as the exact opposite of SRH then it has to be RCB. Virat Kohli and the team management put all their faith in some of the best batsmen going around in T20 cricket. They also picked some young fast bowlers and had a couple of international spinners in their ranks.
Unfortunately for them, things have not quite worked out and RCB still does not have a settled playing eleven, batting unit, or dependable bowlers to bank on when things get tight.
Questions will also have to be asked of Virat Kohli's captaincy who has shown a lack of patience in selecting players and following through on strategies. Even certain on-field decisions made in the heat of the moment have displayed a lack of awareness and nous that MS Dhoni was so famous for.
Every match that RCB loses makes their margin of error less and less and now they have arrived at the point where they cannot afford even a single loss.
The question that potential punters and RCB must ask themselves is how can they win their remaining matches? After all, RCB is not suddenly going to become a better-balanced team or get a new set of players to choose from.
The only answer that we can think of is through stellar individual performances. It has been said often and the entire world knows but the fact is that RCB has some brilliant T20 players that can win matches through sheer brilliance. Virat Kohli needs to find a set of [players that he believes can win him matches and then give them every opportunity to do so.
We don't think having Parthiv Patel open the innings is a step in the right direction but his fifty in the last match confirms his place for the next match as well. Give players like de Villiers, McCullum, and himself the maximum time in the middle and hope that will be enough to get the job done.
Three explosive batsmen are going to be lining up against Rshaid Kahn and company and that should be a very exciting contest. All three batsmen have faced Rashid Khan plenty of times in previous matches or leagues around the world and it will be interesting to see if anyone has found a strategy to take him for runs.
Virat's bowling unit is very unpredictable and there is no telling what will happen on a given day. Yuzvendra Chahal and Tim Southee seem to be the two most dependable bowlers in this lineup while Umesh Yadav has the great ability to pick wickets when he is on song.
RCB finds itself painted into a corner and the only way is to come out swinging.
Royal Challengers Bangalore Playing 11
Parthiv Patel, M Vohra, V Kohli, AB de Villiers, M Singh, Moeen Ali, Colin de Grandhomme, TG Southee, Umesh Yadav, M Siraj, YS Chahal.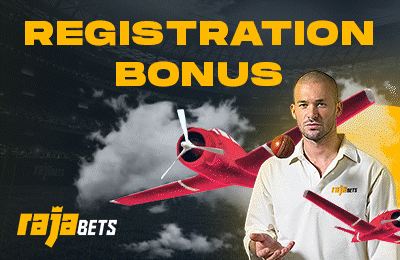 SRH vs RCB Toss Prediction
We think the team winning the toss will bat first
Read our guide on toss predictions to learn how we analyze and come up with our tips.
Pitch and Conditions
The current weather forecast for match day in Hyderabad is excellent. There is no chance of rain and we should have no trouble in getting a full match in. The pitch at Hyderabad this season has been excellent for batting. It has been hard and allowed the bowlers to get some good bounce by outing some extra effort in as well.
We think that the batsmen from both sides will have a good time but such pitches only make the bowling unit more important.
SRH vs RCB Betting Tips
SRH has lost only once to RCB in the last five matches. They are also the team in form this season. There is no question that RCB has some dangerous players in its side but the current odds do not justify taking that extra risk. We recommend sticking with the home team in this encounter.
Back the Surisers Hyderabad to win.