TTP vs VKV
Match Prediction & Betting Tips - Jul 30, 2019
We are about halfway stage in TNPL 2019 and this is when the teams will start to build momentum towards a strong finish. Getting some wins under your belt is very important at this stage since it helps ease the pressure during the closing few matches.
The TUTI Patriots are going to be playing against the VB Kanchi Veerans in this match. The Patriots have struggled this season and have only won one out of their three matches so far. They sit at third from the bottom and need to start making an upward move soon.
The VB Kanchi Veerans have won their previous two matches and are hitting the form at just the right time. Another win here will help them stay in close touch with the leaders and put some distance between them and the trailing pack.
TUTI Patriots vs VB Kanchi Veerans TNPL 2019 is going to be played at the Indian Cement Company Ground, Tirunelveli on the 30th of July 2019.
TTP vs VKV Team Previews
TUTI Patriots
The TUTI Patriots lost their previous match against the Dindigul Dragons. That was not exactly an unexpected result since the Dindigul Dragons are one of the form teams of TNPL 2019 but the manner in which the TUTI Patriots batting crumbled was stunning.
They kept losing wickets and were down to 54 for 7 after which the tail-enders helped them save some face.
The TUTI Patriots are up against a tough side in the VB Kanchi Veerans and need to get their batting sorted. The onus of scoring runs will fall on Akshay Srinivasan and V Subramina Siva for the most part. Both of them are aggressive batsmen that can get the boundaries with ease but they can sometimes be poor at shot selection and end up throwing their wickets away.
A poor game for Athisayaraj Davidson, Tamil Kumaran, and Vasanth Srvanan meant that the TUTI Patriots were always going to struggle. We think Davidson should be able to bounce back with a better performance in this match but overall, the bowling attack is going to be tested severely once again.
TUTI Patriots Playing 11
Akshay V Srinivasan, Sivagnanan Senthilnathan, Subramania Siva, S Abishiek, Murugesan Kamlesh, SV Saravanan, A Venkatesh, SP Nathan, M Ganesh Moorthi, Dakshinamoorthy Kumaran, V Athisayaraj Davidson.
---
VB Kanchi Veerans
The VB Kanchi Veerans are getting their batting together and appear very confident in their matches. All of their senior batsmen are in form and that is surely going to rub off on the other departments of the game as well.
K Vishal Vaidhya, Baba Aparajith, S Lokeshwar, and Rajgopal Sathish all scored runs in their previous match as the Veerans chased down 138 with ease. They let the game go a bit deeper than they would have liked but winning with 7 wickets, in the end, was a comprehensive result.
Sanjay Yadav, who was so destructive in the previous match, was not needed at all against the Madurai Panthers.
Now, the VB Kanchi Veerans have an opportunity to continue in their run-scoring ways against an under-pressure TUTI Patriots bowling lineup. Baba Aparajith has never lived up to his potential in the TNPL and now that he is scoring runs, we would be very interested to see if he continue that form in the upcoming matches.
R Silambarasan was fantastic in the previous match and picked up 5 wickets for just 17 runs in his four overs. He is going to be a big threat to the TUTI Patriots as well considering the fact that the pitches have started to slow up quite substantially now.
R Sathish, NS Harris, and K Gowtham Kanan are some of the bowlers to watch out for in this match.
VB Kanchi Veerans Playing 11
K Vishal Vaidhya, S Siddharth, B Aparajith, S Lokeshwar, Rajagopal Sathish, R Sanjay Yadav, P Francis Rokins, NS Harish, R Silambarasan, Rangaraj Suthesh, KG Thamarai Kannan.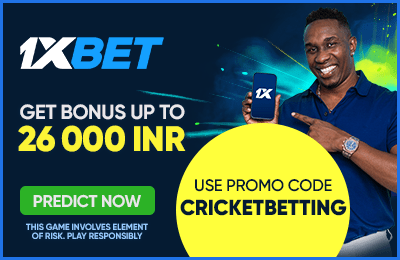 TTP vs VKV Toss Prediction
The team that wins the toss is going to want to bat first. Winning the toss is going to be a big advantage since scoring runs in the second inning can get difficult.
Read our guide on toss predictions to learn how we analyze and come up with our tips.
Pitch and Conditions
TUTI Patriots vs VB Kanchi Veerans TNPL 2019 is going to be played at the Indian Cement Company Ground, Tirunelveli. There is no chance of rain predicted on match day and we should get an uninterrupted game.
The pitch at Tirunelveli has started to slow up and is offering a lot more help to the spinners than before. A score of about 160 is going to be hard to chase down.
TTP vs VKV Dream11 Prediction
Dream11 prediction for TUTI Patriots vs VB Kanchi Veerans is going to be based around current form. We are going to try and pick as many players that have made runs or picked up a good number of wickets in TNPL 2019 because we have found that to be the best barometer of making a successful Dream11 team.
Wicketkeeper: S Lokeshwar is coming off a good inning and makes it into our team easily.
Batsmen: R Sathish, Akshay Srinivasa, K Vishal Vaidhya, and Subramina Siva are the best batsmen for their sides. They are all in decent form and will bat near the top of the order.
All-rounders: Baba Aparajith is a genuine batsman whose bowling is also pretty decent. That makes him a must-have in any Dream11 team for TUTI Patriots vs VB Kanchi Veerans.
Bowlers: Athisayaraj Davidson, N Harish, R Silambarasan, Tamil Kumaran, and Ganesh Moorthi are the bowlers we have selected for this match. We really like Tamil Kumaran and R Silambarasan out of these and think they will get good Dream11 points for us.
Captain and Vice-Captain: We have selected Baba Aparajith as captain and R Silambarasan as the vice-captain of our Dream11 picks TUTI Patriots vs VB Kanchi Veerans.
TTP vs VKV Playing 11
Wicketkeeper:
Batsmen:

R Sathish
Akshay Srinivasan
S Siva
K Vaidhya

All-rounders:
Bowlers:

M Moorthi
A Davidson
N Harish
R Silambarasan (vc)
D Kumaran
---
Find more Dream11 predictions and other tips and tricks on our dedicated Dream11 guide.
TTP vs VKV Betting Tips
We think current form a stronger batting order tilt things in favor of the VB Kanchi Veerans.
Bet on the VB Kanchi veterans to win.