VAC vs TSC
Match Prediction & Betting Tips - Nov 23, 2022
The Victorians are yet to win a Sheffield Shield match this season (three draws and one loss), while the Tasmanians aren't much better with two draws and one loss, but they do have one good victory over South Australia.
The Vics have far better odds than Tassie, but do they have the superior team? Let's discuss.
VAC vs TSC Team Previews
Victoria
Victoria's squad is mostly the same as the lineup that was crushed by Queensland in the Sheffield Shield. After the Vics made just 63 runs in the first innings and 132 in the second, QL cruised to the win with 205 runs. It was a poor showing from Victoria, with Will Sutherland's 48 the highest score from two innings.
Typically great scorers like Peter Handscomb, Travis Dean, and Marcus Harris all fell to pieces under Queensland's tough bowling attack, and it was quite the surprise that a decent batting squad like Victoria just couldn't get it done. However, the team has had some time to deliberate over the past performance and will surely play better this time around.
Captain Handscomb always has the possibility of making a giant score, as he's made totals of 95, 281*, and 132 during this season's SS. Dean and Harris have been a bit unreliable in the SS lately, but it's never a wise idea to discount either of them, as they're incredibly experienced batters and can make centuries when in the zone. Harris will play for Australia against the West Indies at the end of November, which is a great sign for his batting.
There's a lot of talk about up-and-coming batter Ashley Chandrasinghe, who is making waves at just 20 years of age with his 119* runs against Tasmania several weeks ago. He could be the X-Factor in this current matchup and lead the team in runs.
For the bowling, all eyes will be on pacers Scott Boland and Sutherland to pick up the wickets. Boland will feature in Australia's Test squad against WI thanks to solid performances like his 3/41 vs. Queensland. Even if Victoria's batting was poor in the contest against QL, Boland and Sutherland were fantastic, with the latter picking up 3/46.
Victoria Playing 11
Ashley Chandrasinghe, Cameron McClure, Campbell Kellaway, Fergus O'Neill, Samuel Elliott, Jon Holland, Matt Short, Nic Maddinson, Sam Harper, Travis Dean, Will Sutherland.
---
Tasmania
Tasmania has had a bit of bad luck with rain, as the squad played well against NSW and Victoria and most likely would have won if it weren't for terrible weather forcing draws. The tiniest state in Oz has a fantastic list of batsmen, so Victoria's bowlers will need to bring their best to ensure Tasmania doesn't get every shot they want.
The return of Matthew Wade to the lineup is an immediate boost, as although Wade wasn't exactly amazing in the T20 World Cup for Australia, he did make 146 & 41 in two innings versus NSW. Victoria will have to watch out for Tim Ward, Caleb Jewell, and Jordan Silk at the crease, as all three have been batting extremely well in the SS, with Silk especially in fine form with his 154* against Victoria last time.
The good news for the Vics is that Jake Doran and Ben McDermott have been struggling lately, and aren't as fearsome as they once were.
It remains to be seen if bowler Sam Rainbird will be in the lineup, as he didn't play in either the Victoria or NSW games. It would be surprising to leave him out unless it's due to injury, as he was incredible in his 13/42 performance against SA. Riley Meredith is the other bowler to watch for, as he took 4/65 versus NSW.
Tasmania Playing 11
Ben McDermott, BJ Webster, Nathan Ellis, Tim Ward, Caleb Jewell, Jackson Bird, Jake Doran, Jarrod Freeman, Jordan Silk, Matthew Wade, Peter Siddle.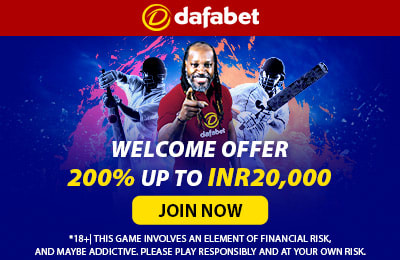 VAC vs TSC Toss Prediction
Victoria might want to bowl first if winning the toss and see how the conditions play out before getting their chance to bat.
Read our guide on toss predictions to learn how we analyze and come up with our tips.
Pitch and Conditions
The MCG is a famous cricket pitch and the Vics have a small advantage on their home ground. It's usually a balanced pitch that both batters and bowlers perform well on, especially fast bowlers like Boland.
VAC vs TSC Betting Tips
These two teams played each other only last month and Victoria was lucky to walk away with a draw from the rain, as Tasmania was looking far better. Still, a lot has changed since then and the improved batting of Harris, Chandrasinghe, and Sutherland means the Vics have a strong squad. Plus, never doubt this state with Handscomb and Dean in the line-up.
There's no doubt that Tasmania has a tough squad and won't be easy to beat. They are certainly the favourites here with Wade batting, but the odds for Victoria are too good to ignore and they have a real chance to defeat Tasmania. Boland and Sutherland will need to bowl the match of their lives, but it's possible.
Bet on Victoria to win.