ZWR vs KWS
Match & Dream 11 Prediction, Betting Tips, Playing 11, Pitch Report and Analysis - May 21, 2019
The final group match of the Saurashtra Premier League 2019 is about to be played and there is a lot riding on it. The Zalawad Royals are going to be playing against the Kutch Warriors as both teams strive to make the final.
The Sorath Lions have qualified for the final with three wins from their four matches and the team that wins this match will join the Lions. The Zalawad Roayls and the Kutch Warriors are both on four points right now with two wins from three matches.
Cheteshwar Pujara is going to be leading the Zalawad Royals while Jaidev Unadkat is going to be leading the Kutch Warriors. The presence of these two big name players and the importance of the match is going to ensure that spectators have a lot of interest in the outcome of this contest.
ZWR vs KWS Team Previews
Zalawad Royals
A ten wicket victory for the Zalawad Royals in the previous match was achieved thanks to some excellent batting by Cheteshwar Pujara and Sheldon Jackson. It was a must-win match for the Zalawad Royals and their biggest players responded.
Both Pujara and Jackson scored 64 each with Pujara being the quicker scorer of the two. His runs came at a strike rate 139.13 with two sixes while Jackson got his runs at a strike rate of 118.52 with four sixes.
The two players will have to do most of the work in the final as well because the batting behind them is quite weak. Players like Samarth Vyas, Prerak Mankad, Jyot Chhaya, and the all-rounders are not really experienced enough to trust in such high-pressure situations.
If one or two early wickets fall then the Royals are going to be in trouble.
Sunil Yadav and Devang Karamta had a good bowling day in the previous match. These two along with Kishan Kugasiya and Jay Chauhan will lead the attack once again.
Zalawad Royals Playing 11
SP Jackson, Cheteshwar Pujara, Samarth Vyas, Jay Chauhan, Prerak Mankad, Jyot Chhaya, Tarang Chhatrola, Sunil Yadav, Devang Karamta, Kishan Kugasiya, Karan Patel.
---
Kutch Warriors
The Kutch Warriors also had a fantastic ten-wicket victory in the previous game and are going to come into this contest full of confidence. If anything, the Kutch Warriors win was more impressive than the Zalawad Royals because they were chasing a stiffer target.
A brilliant 94 not out from Rajdeep Darbar was the cornerstone of the victory with Avi Barot making 65 not out and playing a big role as well. The batting is not very good after these two although there is still more here than the Zalawad Royals.
Suresh Padiyachi, Hitendra Jadeja, and Fenil Soni can all swing the bat in the middle-lower order.
The bowling is going to lead by Jaidev Unadkat, Kuldeep Raval, Parth Bhut, and Hitendra Jadeja.
The contest between Unadkat and Cheteshwar Pujara is going to be very important. If Unadkat can pick up Pujara and Sheldon Jackson quickly then more than half the battle will be won.
Overall, there is not too much to choose between the sides and the performances of their leaders is very crucial.
Kutch Warriors Playing 11
Rajdeep Darbar, Avi Barot, Snell Patel, Suresh Tamil, Amit Ranjan, Fenil Soni, Hitendra Jadeja, Kuldeep Raval, Parth Bhut, Agnivesh Ayachi, JD Unadkat.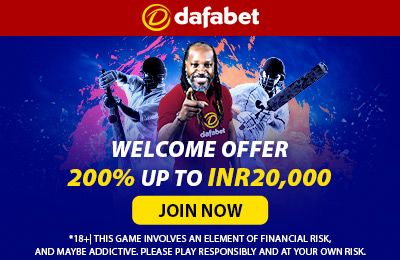 ZWR vs KWS Toss Prediction
The team winning the toss is expected to want to bat second. both teams have won their previous match by ten wickets and so would like to chase once again.
Read our guide on toss predictions to learn how we analyze and come up with our tips.
Pitch and Conditions
Zalawad Royals vs Kutch Warriors Saurashtra Premier League 2019 is going to be played at the Saurashtra Cricket Association Stadium, Rajkot. The weather is expected to remain hot and clear on match day so we should not have any interruptions to the cricket.
The pitch at the stadium has been remarkably resilient so far. It is a little slower than when the SPL began but overall it has remained much the same. The pitch is good for batting but the big hits are difficult to come by once the ball gets older.
ZWR vs KWS Dream11 Prediction
Dream 11 team for Zalawad Royals vs Kutch Warriors allows us to make some better-informed decision after having witnessed the group stage of the Saurashtra Premier League 2019. This is the last group match and has everything riding on it so we expect both sides to be playing at their best.
Wicketkeeper: Sheldon Jackson should be the automatic choice for this position in this match. Not only is Jackson an experienced keeper but is also one of the main batsmen for the Zalawad Royals. He opens the inning with Cheteshwar Pujara and is in good form as well.
Batsmen: We have just picked three batsmen from this category. Cheteshwar Pujara, Avi Barot, and Rajdeep Darbar. This gives us all four of the opening batsmen playing in this match, all of whom are in good form and were responsible for ten-wicket victories for their side in the previous match.
The batting quality drops quite suddenly at this level of cricket and so we like to have a full stack of all-rounders instead.
All-rounders: We have picked Prerak Mankad, Kuldeep Raval, and Amit Ranjan from the available pool of players. Mankad and Ranjan are middle order batters who bowl quite regularly while Kuldeep Raval is more of a bowler that can throw his bat around.
All three players are going to be in the frame during batting and bowling which is all we can ask for. Hopefully, one of them has a big day to help differentiate the Dream 11 side.
Bowlers: Sunil Yadav, Kishan Kugasiya, Jaidev Unadkat, and Parth Bhut are the four bowlers we have included in our Dream 11 team. Picking Unadkat is an obvious choice but one we recommend making. Players of his skill simply cannot be passed upon at this level of cricket. ALl the other three bowlers have had a good season of the Saurashtra Premier League so far and we think they are going to be given the ball at important junctures in this match.
Captain and Vice-Captain: We have picked Cheteshwar Pujara as captain and Avi Barot as vice-captain for this match. You may want to look at players like Jaidev Unadkat or Prerak Mankad which are more adventurous choices if you are competing in a league with a very large number of players.
ZWR vs KWS Playing 11
Wicketkeeper:
Batsmen:

Cheteshwar Pujara (c)
Avi Barot (vc)
Rajdeep Darbar

All-rounders:

Prerak Mankad
Kuldeep Raval
Amit Ranjan

Bowlers:

Sunil Yadav
Kishan Kugasiya
Jaidev Unadkat
Parth Bhut
---
Find more Dream11 predictions and other tips and tricks on our dedicated Dream11 guide.
ZWR vs KWS Betting Tips
The Zalawad Royals and the Kutch Warriors are pretty closely matched. Since the bulk of the players on both sides are inexperienced and of questionable quality, any side could win this match on the day. We think that the Kutch Warriors have a slightly better side with more bowling resources and batting that is just as good as the Zalawad Royals.
Bet on the Kutch Warriors to win.