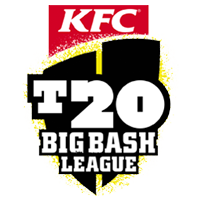 The Big Bash League 2020-21 season is about to start even as COID-19 threatens to rear its head again in Australia. Teams will need to work around player availability because of the international season, travel restrictions, and reworked squads that will test everyone.
There are some new rules to be discussed as well that have been called 'gimmicks' by some leading cricketers and met with enthusiasm by some others. How will the presence of a 'Power Surge', Bash Boost, and X-factor player change team strategies?
Let us try to analyze the updated BBL 2020-21 squads and see which team has the best chance of winning. Do the Sydney Sixers have the players to challenge for a second consecutive BBL title? Have the laggards from the previous season done enough to be able to improve this time around?
Read on to find out more and visit our Cricket Betting Tips page to catch the latest action.
Big Bash League 2020-2021 Odds
There are plenty of betting markets and options for this years Big Bash League and here we will list some of the more interesting ones.
Big Bash League 2020 Winner Odds on 26-November-2020
Chances of Winning the Big Bash League 2020 (26-November-2020)
Based on the odds above, we can calculate an approximate for what the betting sites believe the chances of the various teams have on winning the Big Bash League 2020 as of now.
Melbourne Stars: 17.53%
Sydney Sixers: 15.94%
Adelaide Strikers: 14.61%
Perth Scorchers: 12.52%
Brisbane Heat: 11.69%
Hobart Hurricanes: 10.96%
Sydney Thunder: 8.77%
Melbourne Renegades: 7.97%
BBL 2020-21 Tournament Preview and Betting Predictions
New Rule Changes for the Big Bash 2020-21 season explained
One additional overseas player in the playing eleven for each team
This one is pretty self explanatory. The extra overseas player is going to help add more quality to the sides and make the tournament even closer. An excellent move in our opinion since the Aussie international players are going to miss out on a lot of the games.
Power Surge
This one is pretty simple but the one rule that is going to have the most impact. Teams can opt for an additional two overs of powerplay after the initial block of six but only after ten overs have been bowled.Teams with power hitters in the middle or with set batsmen can opt to go harder at the end.
Optional powerplays have been tried in ODI cricket earlier with not much success. Teams tend to take them as soon as they are available rather than using them strategically.
Bash Boost
This rule is something of a gimmick in our opinion. BBL matches carry for points. Three for the win and one Bash Boost.This is awarded to the gram who has more runs at the halfway stage.
Imagine an end of the group stage scenario where two teams are in the fight for a qualification spot. One team needs four points, the other one.Team one scores 220 after being 100 for 2 at the halfway. Team two scores 110 for 8 and then loses by 75 runs.Team two still qualifies.
X- Factor player
This is the rule that is going to be used least but at least had some strategic thought behind it.The idea is to name a 12th and a 13th player that can come in after the 10th Over of the first inning.You can only replace a player that has not batted or bowled a maximum of one over. Maybe a selection mistake could be alerted but we don't see this being used too often.
Now let's look at how the teams stack up!
Adelaide Strikers
BBL 2019-20 Results: 8 wins in the group stage, Lost in the Knockout
Players to watch out for: Matt Renshaw, Rashid Khan, Phil Salt
Adelaide Strikers BBL 2020-21 Squad Preview
The Adelaide Strikers have been pretty active in the off-season to try and rectify some of their weaknesses from the previous season. We think they laded quite a coup by adding Matt Renshaw to their squad. He is a former Australian international that has improved his T20 game considerably.
He also had a good season last year and can contribute with the bat as well.
Phil Salt, Jake Weatherald, Travis Head, Jonathan Wells, and Alex Carey are likely to form the core of the batting lineup alongside Matt Renshaw. This is a pretty strong lineup and the experienced Cameron White is in there as well to provide solidity as needed.
The bowling will be led by Rashid Khan who is coming off a brilliant IPL. There is no doubt that he is one of the best bowlers in the world in the T20 format. Peter Siddle, Wes Agar, Daniel Worrall, and maybe Danny Briggs are all going to play a major role in the bowling lineup.
The batting for the Strikers looks better this season and they have managed to retain most of their first-choice bowlers. A more balanced team for sure.
Brisbane Heat
BBL 2019-20 Results: 6 Wins in the Group Stage (Finished 7th in the Standings)
Players To Watch Out For: Chris Lynn, Tom Banton, Mujeeb ur Rehman
Brisbane Heat BBL 2020-21 Squad Preview
Brisbane Heat has lost two important players ahead of this season of the Big Bash as Matt Renshaw and Ben Cutting are both no longer with the franchise. Instead, they have added, tom Cooper and Jack Wildermuth.
Player for player, we think Brisbane Heat has come worse off in this exchange for sure.
The power game of Chris Lynn, Tom Banton, and Max Bryant is going to what everyone looks forward to. It is going to be good when it comes off but that kind of approach has not been enough to win Heat matches regularly in the past and we don't think it is going to be this time either.
Marnus Labuschagne has another chance to show off his T20 skills, whenever he is available of course, and Jimmy Pierson will want to make an impact as well.
Mujeeb ur Rehman leads a dangerous bowling attack that also has Mitchell Swepson, Mark Steketee, and Morne Morkel.
Overall, the team for this season is way too similar to the previous few seasons. It is, in fact, a bit weaker with the loss of Renshaw and Cutting. Unless Lynn or Banton has the season of their dreams, Brisbane Heat is going to struggle.
Hobart Hurricanes
BBL 2019-20 Results: 6 Wins and 1 No-Result, Lost in the Eliminator
Players to Watch Out For: Darcy Short, Riley Meredith, Dawid Malan
Hobart Hurricanes BBL 2020-21 Squad Preview
The Hobart Hurricanes struggled in the previous season and were fortunate to have finished in fourth place. We think they have another long season ahead of them. Matthew Wade, their captain, is going to be away for international duty for most of the season and so their batting is going to suffer.
Darcy Short is a BBL legend and is going to lead the lineup in Wade's absence but his heroics have not been enough in the past. He does have Dawid Malan, one of the world's top-rated T20 batsmen at the moment to call upon. If Malan can show the kind of consistency in the BBL as he has at the international level, then the Hurricanes become a team to take very seriously.
Colin Ingram, Peter Handscomb, and Ben McDermott add to a pretty decent middle-order.
Raw pace has been a hallmark of the Hurricanes over the years and this year Rille Meredith and David Moody will take up the mantle.
No Jofra Archer and no George Bailey is a big loss for the Hurricanes. They will have to find some way to accommodate their absence in their playing eleven. Keemo Paul is an underrated option for an international signing but we think he could surprise a few people.
The Hurricanes have sacrificed their bowling a bit to cover for their batting. The balance of the team seems a bit off but there is no doubt that this is a dangerous squad.
Melbourne Renegades
BBL 2019-20 Result : 3 Wins in the Group Stage, Finished Last
Players to Watch Out For: Aaron Finch, Mohammad Nabi, Imran Tahir
Melbourne Renegades BBL 2020-21 Squad Preview
Finishing dead last the year after winning the title was going to result in some big changes at the club and that is what has happened. The Renegades no longer have veterans such as Dan Christian, Jack Wildermuth, and Tom Cooper.
They have also taken a punt on an Afghan teenaged spinner, Noor Ahmad, hoping to uncover the next big world beater.
There is no doubt in our mind that the Melbourne Renegades have a tough season ahead of them. Aaron Finch, Sam Harper, Marcus Harris, and Shaun Marsh are all not a part of the test side and should be available for most of the BBL.
Among them, Finch and Marsh are nearer to the end of their careers than at the start. Both are former BBL greats but whether they still have it in them remains to be seen. Adding Rilee Rossouw to the side is a smart move because of the T20 experience he brings. He is great against the spinners and can smash centuries with ease on his day.
James Pattinson comes back after a successful stint with the Mumbai Indians and will have Imran Tahir to call upon as support as well. With Kane Richardson, Jack Prestwidge, and Mohammad Nabi in the squad, the Melbourne Renegades should be able to bring together a decent lineup.
The challenge for the side is going to be its ageing stars and the change in tactics required. At best, we think they could be mid-table contenders.
Melbourne Stars
BBL 09 Result: 10 Wins after the Group Stage, Runners-up
Players to Watch Out For: Jonny Bairstow, Nicholas Pooran, Marcus Stoinis
Melbourne Stars BBL 2020-21 Squad Preview
Melbourne Stars came very close to the title and were in a lot of respects, the best team last season. This season, we think they have made some excellent additions to their squad with players like Jonny Bairstow and Nicholas Pooran.
Both Bairstow and Pooran were very good in the IPL. Pooran, in particular, has the great knock of being able to start at full-throttle every time he walks out to bat. Him and Glenn Maxwell in the middle-order could reall pack a punch.
Bairstow should open along with Marcus Stoinis, another BBL legend. Stoinis had over 700 runs in the previous season and is coming into this tournament with a very successful IPL as well.
Ben Dunk, Nic Maddinson, and Hilton Catrwright add a lot of depth to what is one of the strongest batting lineups this season.
The bowling is very strong as well. Adam Zampa, Billy Stanlake, Zahir Khan, and Nathan Coulter-Nile will all be a huge threat combined.
The absence of players because of their international commitments is something that is going to disrupt the Melbourne Stars but apart from that, it looks like they have got most things covered.
Perth Scorchers
BBL 2019-20 Result: 6 Wins in the Group Stage, Finished 6th
Players to Watch out For: Jason Roy, Colin Munro, Liam Livingstone
Perth Scorchers BBL 2020-21 Squad Preview
The Perth Scorchers have put together a very powerful batting lineup for this season. Jason Roy and Liam Livingstone are absolute T20 guns and will add some tremendous six-hitting ability to the playing eleven.
Colin Munro is another T20 superstar. If the three of them are available to play for the Perth Scorchers at the same time, this is not going to be a batting lineup that anyone will want to come across.
Now add Mitchell Marsh, Cameron Bancroft, and Ashton Turner to the team to really have a continuous supply of power. The Perth Scorchers may be the team that is best suited to utilise the 'Power Surge' later in the inning.
The inherent strength of the Perth Scorchers has been the bowling and that is still intact. Jhye Richardson, Matthew Kelly, Jason Nehrendorff, and Andrew Tye are all excellent options to have.
The only weakness we can see is in the lack of a quality spin option.
The Perth Scorchers look perfectly set to reclaim their BBL dominance.
Sydney Sixers
BBL 2019-20 Result: Winners
Players to Watch Out For: Tom Curran, Josh Philippe, Carlos Brathwaite
Sydney Sixers BBL 2020-21 Squad Preview
The defending champions of the Big Bash are going to be coming into this tournament with almost the exact same squad. This could be a problem. The conditions favored them in the previous season and some players like Tom Curran had an exceptional year.
Curran has since struggled to have the same kind of impact in the IPL and at the international level as well. Also, Carlos Brathwaite is pretty over-rated in our opinion. He is not very consistent with the bat and his bowling is going to be cannon fodder on these Australian pitches.
Moises Henriques is also past his best and may not be able to carry the batting like he has done in the past. Josh Phillipe is on the Aussie radar and needs to have a big BBL. His form at the top of the order is going to be a big factor for the Sydney Sixers this time around.
With players like Hayden Kerr, Jack Edwards, Lloyd Pope, and Jordan Silk, the Sydney Sixers have some very promising Australian players. Whether they are able to perform consistently and lift their games to the next level is something that we are a bit skeptical about.
We foresee a tough season for the defending champions this time around.
Sydney Thunder
BBL 2019-20 Result: 6 Wins and 1 No Result, Lost in the Challenger
Players To Watch Out For: Usman Khawaja, Alex Hales, Sam Billings
Sydney Thunder BBL 2020-21 Squad Preview
Shane Watson is no longer going to be taking part in the Sydney Thunder side and even at this stage, his absence is going to be felt. The batting is going to depend a lot on Usman Khawaja, who is not a part of the Australian set-up, and Alex Hales.
Both these players have tasted a lot of success in the BBL and can use this season to try and make a case for an international comeback.
Sam Billings, Alex Ross, and Jason Sangha are the other major batsmen in the squad.
Compared to some of the other teams, the batting in the Sydney Thunder lineup definitely seems to be on the lighter side.
We are not too convinced about the bowling either. Chris Green is no longer the bowler he is after remodelling his action and Arjun Nair seems to be a bit overrated as well. Brendan Doggett, Daniel Sams, and Ben Cutting are the ones that will have to lift the bowling.
Cutting is also a very good lower-order hitter that had a very successful season last time around. His presence gives SYdney Thunder some muscle down the order.
Our Prediction for BBL 2020-2021
BBL 2020-21 Winner - Perth Scorchers
Top 4 BBL 2020 Teams - Perth Scorchers, Melbourne Stars, Adelaide Strikers, and Sydney Sixers
Top Run Scorer - Jonny Bairstow
Top Wicket-Taker - Adam Zampa