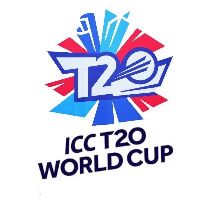 World Cup T20 2021 Video Preview and Analysis in Hindi
<
T20 World Cup 2021 Betting Predictions
The T20 World Cup 2021 is going to start on the 17th of October. It has been nearly five years since we last had a T20 World Cup so this is going to be a highly awaited event. It was supposed to have been held in India but has been rescheduled to the UAE because of COVID-19.
There are a lot of teams that are genuine contenders for this title and we are going to see which ones stack up the best.
Betting predictions and preview for the T20 World Cup 2021.
Format
There are 16 teams taking part in the T20 World Cup 2021 in two stages.
Round 1 is going to be between the 6 associate nations ( Oman, Netherlands, Papua New Guinea, Ireland, Namibia, Scotland) and the 9th and 10th ranked T20 nations at the date of the cutof (Sri Lanka, Bangladesh)
Only four out of these eight teams are going to qualify for Round 2.
For Round 2, teams will be divided into two groups of 6 with two qualifiers from Round 1 in each group.
Betting Predictions and preview for Round 1 T20 World Cup 2021
There are four places up for grabs and we don't think you should automatically assume that Bangladesh and Sri Lanka will sail through.
Here are how the teams are grouped for Round 1:
Group A
Ireland
Namibia
Netherlands
Sri Lanka
Group B
Bangladesh
Oman
Papua New Guinea
Scotland
If you look at Group A, Sri Lanka has two tough matches against Nethehrlands and Ireland. All the matches are going to in Group A of Round 1 are going to be played in Abu Dhabi and Sharjah.
This gives Sri Lanka a slight advantage but it is going to have to work hard for its runs.
Sri Lanka and Netherlands should be able to make it out of this group all things considered.
In Group B of Round 1, Scotland and Bangladesh should have a much easier time qualifying.
Our Prediction for 4 teams to qualify after Round 1:
Bangladesh
Sri Lanka
Netherlands
Scotland
Betting Predictions and preview for Round 2 T20 World Cup 2021
This is is where the T20 World CUp is really going to pick up steam. Every team is going to play 5 group matches after which the Top-2 teams from each group will qualify for the semi-final.
Here are the Groups for Round 2:
Group 1
Australia
England
South Africa
West Indies
TBD
TBD
Group 2
Afghanistan
India
New Zealand
Pakistan
TBD
TBD
As you can see, there are no easy matches but Group 1 appears to be slightly more difficult for the teams involved.
Our Prediction for the Four Semi-Finalists of the T20 World Cup 2021
Let us look at the strengths and weaknesses of each of these teams:
England World Cup T20 Prediction
Captain: Eoin Morgan
Strengths
There is no other team in te world that has the depth in its cricketing structure that England has at the moment. Eoin Morgan is going to come very well prepared and stack his side with what he thinks is needed to win.
There are six-hitters like Jos Buttler, Jason Roy, Jonny Bairstow, Liam Livingstone, and Eoin Morgan in the lineup. Dawid Malan is one of the most consistent T20 international players in the world.
They also have quality leg-spinners in Adil Rashid and Matt Parkinson alongside some tremendous all-rounders and death bowlers. There really is no part of the puzzle that is missing.
Weaknesses
There are not too many but if there was one then that is a tendency to struggle in slow-spinning conditions. The conditions in the UAE are oing to challenge England and maybe force them to play a sort of game that they are not very good at naturally.
West Indies World Cup T20 Prediction
Captain: Kieron Pollard
Strengths
The defending champions, West Indies, is going to be one team that every opponent fears coming up against. There is simply nothing that can be done to stop this explosive lineup of players when it is in full flow.
The biggest strength has to be an unrelenting and never-ending lineup of six-hitting batsmen. We are talking about the likes of Evin Lewis, Lendl Simmons, Shimron Hetmyer, Nicholas Pooran, Kieron Pollard, Andre Russell, Fabian Allen, and maybe Jason Holder in the same playing eleven.
No other team comes close in terms of power. The emergence of Obed McCoy and Hayden Walsh gives the West Indies a pretty decent bowling lineup as well. Kieron Pollard's leadership and experience of playing T20 cricket in subcontinental conditions should not be taken lightly either.
Weaknesses
The two biggest weaknesses for the West Indies would have to be fitness and a bowling attack that is slightly underwhelming. The West Indies is comfortably going to be the oldest team (by average age of players) in this T20 World Cup. There could be some injuries and breakdowns that upset the rhythm and balance of the team.
We also think the West Indies bowling lineup needs some work. We saw them lose to South Africa in a closely contested series and it was obvious that sometimes having so many options can end up confusing the team rather than making it unbeatable.
India World Cup T20 Prediction
Captain: Virat Kohli
Strengths
India is another team that has a tremendous amount of depth in its T20 cricket. It is also going to be playing the IPL in the UAE right before the T20 World Cup and so every single player is going to be well-versed with the conditions that they can expect.
India has a strong batting lineup with champions like Virat Kohli, Rohit Sharma, Lokes Rahul, and some youngsters like Rishab Pant, Suryakumar Yadav, and Ishan Kishhan that can change the game in an instant. Hardik Pandya amd Krunal Pandya will add depth to the lineup as well.
Power hitting is not going to be problem for this Indian team.
The bowling is also very strong with Jasprit Bumrah leading the way as the number one death bowler in the world. The choice of spinner is going to be interesting with a number of options but we think Varun Chakravarthy may be a left-field choice for this T20 World Cup squad alongside Yuzvendra Chahal.
Most of the Indian team picks itself and there are only a few places in the squad that are up for grabs.
Weaknesses
The Indian team has a lot of options but it is playing the least number of international T20 matches in the leadup to the T20 World Cup. Yes, the IPL is there but all the players are going to performing different roles for their franchises than what they are required to do for India.
This is a huge drawback that could cost India heavily. We also think, India ends up being a bit too reliant on its top-3 in big tournaments and that could be the case once more.
Pakistan World Cup T20 Prediction
Captain: Babar Azam
Strengths
You cannot have a tournament in the UAE and not see the advantage that afford Pakistan. Its players are very well-versed at playing in UAE and this is as close as it can get to home conditions for them without the tournament being held in Pakistan.
The Pakistani team has some outstanding batsmen and is blessed with an ungodly amount of bowling talent. Babar Azam and Mohhammad Riazwan will lead the batting challenge but do not count out players like Fakhhar Zaman, Mohammad Hafeez, and Sohaib Maqsood.
We have seen them play fearlessly in PSL and if one of the players hits form, their batting troubles could be smoothed over.
The bowling is where Pakistan really moves to the next level.
Hasan Ali, Shaheen Afridi, and Haris Rauf are all set to play in the playing eleven for most matches. They will likely go with Shadab Khan as the first spinner with maybe Usman Qadir stepping in as a backup if needed.
Pakistan is not going to give you any easy overs, that is for certain.
Weaknesses
Power hitting and getting momentum in the batting has been a problem for Pakistan in the past. The team has been getting better and is empowering its players to play fearlessly but it is still an area where it is behind some of the other contenders.
Pakistan's fielding is also going to be a big concern. Dropped catches, missed run-outs, and extra runs in the field can all cost matches, especially when the margins are expected to be very tight.
The fielding is an area where Pakistan has a lot of work to do.
Our Prediction for the Winner of the T20 World Cup 2021
England (4.00)
There are a couple of things that we really value in the England team. The first is attention to detail when it comes to planning and the other is the fact that every single aspect of the team seems to be well-covered.
England is the team with the least number of weaknesses and the team that is likely to make the least mistakes. It is led by a captain considered to be a very start strategist and the team has experience of playing (and winning) high-pressure matches.
England is already the 50 Over World Cup Champion and we think it could add the T20 World Cup crown to its acihevemenet by the time the tournament gets over.
Bet on England to win.
---
World Cup T20 2021 Winner Odds
Team
Betway
10CRIC
Bet365
Up to date as of 25 August 2021
India
3.60
3.45
3.50
England
4.00
4.10
4.33
West Indies
6.50
6.95
7.00
Australia
7.00
6.50
7.00
Pakistan
8.00
9.90
10.00
New Zealand
9.00
8.40
9.00
South Africa
13.00
12.80
13.00
Sri Lanka
29.00
43.00
41.00
Bangladesh
41.00
52.00
51.00
Afghanistan
81.00
47.00
41.00
Ireland
501.00
500.00
501.00
Namibia
1001.00
1200.00
1501.00
Netherlands
1001.00
1000.00
1001.00
Oman
1001.00
1000.00
1001.00
Papua New Guinea
1001.00
1000.00
1001.00
Scotland
1001.00
1000.00
1001.00
Chances of Winning the WC T20 2021
Based on the odds above, we can calculate an approximate for what the betting sites believe the chances of the various teams have on winning the World Cup 2021 as of 25-August-2021:
India : 24.28%
England : 20.19%
West Indies : 12.49%
Australia : 12.49%
Pakistan : 8.74%
New Zealand : 9.71%
South Africa : 6.72%
Sri Lanka : 2.03%
Bangladesh : 1.68%
Afghanistan : 1.08%
Ireland : 0.17%
Namibia : 0.06%
Netherlands : 0.09%
Oman : 0.09%
Papua New Guinea : 0.09%
Scotland : 0.09%
History of the ICC World Twenty20
The ICC World Twenty20 is a relatively new format and was started in 2007. The tournament is usually made up of the 10 ICC test teams as well as a number of cricketing minnows. The tournament is scheduled to be held every two years and the venues change for each tournament.
The 2007 tournament was held in South Africa while the last tournament in 2012 took place on the island of Sri Lanka. Till date, there are 4 tournaments that have taken place and the 5th tournament will take place in 2014.
Most of these T20 matches are played under lights and the stadium is usually turned into an entertainment venue with cheerleaders, high profile DJ's and a team of international commentators calling these matches. These events are attended by a number of celebrities from across the world and the after parties receive a lot of media attention.
The 2014 tournament takes place during March and April, which will also be peak summer in Bangladesh. Players can expect sweltering heat and humidity and the chances of a match being abandoned due to rain are extremely slim.
Why is it called the World Twenty20?
There are three formats in cricket: The Test format which takes place over a period of 5 days and gives each team two innings. The One Day International format which gives each team 50 overs per side. The Twenty20 format which gives each team only 20 overs per match. This is why the tournament is referred to as the Twenty20 format.
The reason is it called the World Twenty20 is because all ICC members take part in the tournament and compete against each other to determine the eventual winner. Hence, it is played on a global scale with all the cricketing nations taking part. The eventual winner is awarded the status of a World Twenty20 champion as during the tournament they play hard and have to win consistently to be the eventual winners.
Historic Results
The first ICC World Twenty20 tournament in 2007 was held in South Africa and was won by India. This was the exact push that the Twenty20 format needed as the cricket crazy nation of India was thrilled to see their team lift the world championship and soon the Indian Premier League (India's domestic T20 format) took center stage to become one of the richest leagues in the world.
The 2009 edition took place in England and was won by Pakistan, who were also runners up in the 2007 tournament. The next tournament took place in 2010 in the West Indies and was won by England. The 2012 edition took place in Sri Lanka and the tournament was won by the West Indies, who will look to defend their championship in Bangladesh during 2014.
Winning the ICC World Twenty20 not only brings recognition and reward to the players but also sparks a huge interest in cricket as the West Indies found out in 2012. After a decline for almost a decade, the 2012 victory proved to be just what the Caribbean nation needed as it helped to boost interest all over the West Indies once again.
Teams Competing
The tournament for the first time will feature 16 teams in 2014, 10 of which will be the regular ICC team members. The ICC is doing this to encourage cricketing minnows to make their mark in the Twenty20 format and see if they can compete with some of the big names. The 6 ICC associate members will be determined after they compete in a ICC World Twenty20 Qualifier.
The 10 ICC members are a given and they will be England, New Zealand, South Africa, Sri Lanka, India, Pakistan, Australia, West Indies, Zimbabwe and Bangladesh.
England – Will be captained by Stuart Broad and their star batsmen will be Kevin Pietersen, Luke Wright and Alex Hales.
New Zealand – Will be captained by Brendon McCullum and their star batsmen will be Ross Taylor, Jess Ryder and all rounder Daniel Vettori.
South Africa – Captained by Faf Du Plessis, South Africa is filled with high profile names from AB Devillers, new kid on the block Quinton de Kock and fast bowler Dale Steyn.
Sri Lanka – Captained by Angelo Matthews, they will be counting on the likes of Kumar Sangakkara, T Dilshan and Thisara Perera.
India – Will be one of the tournament favourites and will be captained by MS Dhoni. Their star players include Virat Kohli, S Dhawan and Suresh Raina.
Pakistan – Will be captained by Misbah ul Haq and will feature a number of new players. Some of their key players will include Umar Akmal, Shahid Afridi and world class spinner Saeed Ajmal.
Australia – Captained by George Bailey, the Aussies have a number of stars such as Dave Warner, Glenn Maxwell, Aaron Finch and fast bowler Mitchell Johnson.
West Indies – The defending champions will be captained by Darren Sammy and the players to watch out for include the most destructive batsmen in Twenty20 cricket, Chris Gayle, Kieron Pollard and Marlon Samuels.
While Zimbabwe and Bangladesh are not expected to pose any serious threats to these established teams, Bangladesh could pull off the odd upset as they are playing at home and know the conditions well.