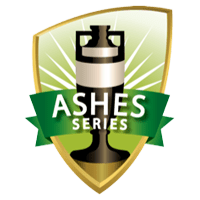 Ashes 2021-22 is going ahead even as the world continues to struggle with the pandemic, new COVID variants, travel bans, and bubble fatigue. There is a lot going around in the background but that does not take away from the fact that the biggest and most prestigious Test series is about to be played.
Cricket betting sites are all rating England as the underdog heading into the first match and it is easy to see why. Home advantage has been a pretty big factor in the Ashes series and no team has won away from home since 2013. The odds may not be in favor of England but it is not going to just make up the numbers either.
Let us take a look at both teams in detail as well as the popular betting markets that are available for the Ashes 2021-22 series.
The Ashes 2021-22 Betting Tips
Team Previews
Australia
The pandemic has been very hard on all countries but Australia's strict lockdown has had a severe toll on Australian Test cricket. The team has played just one series in the previous two years, against India at home, and they actually lost that one in dramatic fashion as well.
Australia is also going to be without its regular captain, Tim Paine, for the Ashes 2021-22 after he took some time off for mental health issues. That means a new captain and a new wicketkeeper for the team to adjust to.
Despite that, Australia is a very strong Test team and is incredibly tough to beat at home.
Strengths: World-Class bowling attack, batsmen that love playing in home conditions, well-rested
Weaknesses: Changes in the leadership group can be disruptive, question marks over depth in the squad, and a loss of the aura of invincibility after losing to India at home.
Recent Form: Australia's previous three series have been in Australia. It has played nine matches, won six (including two series clean sweeps), lost two, and drawn one match.
England
England is quite the opposite of Australia in terms of cricket played during the pandemic. No team has played more Test cricket than England during this time and so its players have spent a lot of time in bubbles.
The team has received a boost by having all its first-choice players agree to travel to Australia and by the return of Ben Stokes. Jofra Archer is going to be the one big missing player in this Ashes 2021-22 series for England.
England failed to win a single Test in its previous two tours to Australia and that will definitely be weighing it down a bit.
Strengths: Joe Root has found a new gear to his batting this year, the depth in batting is very impressive, and the bowling attack has a lot of experience
Weaknesses: The batting lineup is long but quality issues persist and the top-3 is definitely not settled. The bowling duo of Anderson and Broad is aging and may not be able to play every Test. The spin department also looks a bit bare.
Recent Form: England comes into the Ashes 2021-22 series with a loss at home against India and New Zealand as its previous two series. It did manage to win against West Indies, Sri Lanka, and Pakistan before that, however, Pakistan apart, these are not the strongest of Test teams in English conditions.
Ashes 2021-22 Betting Markets
The Ashes is the biggest Test Series in all of cricket. This also means that there is a lot of attention from cricket fans all over the world and so cricket betting sites come out with a number of interesting betting markets.
Here are some that you can watch out for:
Ashes 2021-22 Series Correct Score
Bet365 is currently offering this betting market and you need to get the right scoreline at the end of the series to be able to win. The previous three scorelines for the Ashes series played in Australia were 3-1 (2010-11), 5-0 (2013-14), and 4-0 (2017-18).
As you can see, England has a very poor record in Australia and we don't expect much of an improvement this time either.
Our Prediction: 5-0 Bet now on Ashes Series Correct Score at Betway with odds of 9.0
Top Batsman Ashes 2021-22
There are a couple of different ways to look for value in this extremely popular betting market. You can look at odds being offered for Top Batsman, Top Batsman Australia, or Top Batsman England. The odds will vary for all of them and the team-specific ones will always be a bit worse.
There are a few obvious choices and a few batsmen where you should be able to get some better odds.
Steve Smith: Averages 55.35 against England with 11 centuries to his name. His overall average in Australia is 67.72. Widely considered as the best batsman in Test cricket right now. Odds 3.40
Marnus Labuschagne: Averages 50.42 against England and an astonishing 72.55 overall in Australia. He has penchant for converting starts into big scores. Odds 4.50
Joe Root: He is probably at the peak of his career. Has six centuries this season already and is better equipped to score runs in Australia than before. His averages does drop to 38.00 while playing Australia, though. Odds 3.75
Top Bowler Ashes 2021-22
It can be very difficult to pick up 2o wickets in Australia as the pitches tend to be quite flat. They are hard and offer bounce but most often, there is not too much help in the surface for the bowlers. This does not suit Engand's bowlers who get a lot of help in conditions back home.
Traditionally, bowlers that are able to bowl with pace and generate a lot of bounce are the ones that succeed the most.
Once again, you can look for better odds by checking the Top Bowler, Top Bowler Australia, and Top Bowler England betting markets.
Here are a few suggestions:
Pat Cummins: The new Test captain of the Australian cricket team is one of the prime contenders to be the leading wicket-taker in this series. He has 52 wickets against England in just 19 innings and averages a phenomenal 21.42 in all matches played in Australia. Odds 5.00
Nathan Lyon: Affectionatly called the GOAT, Nathan Lyon has the advantage of being able to bowl long spells. He is also very effective at extracting bounce from the Australian wickets and is very difficult to face as the pitch starts to break a bit. Odds 5.50
Ollie Robinson: If Ollie Robinson is selected, and we believe he will be, he could be a great value pick for this betting market. He gets a lot of extra boucne and always generates movement with the new ball. Well worth a punt. Odds 19.00
Ashes 2021-22 Predictions
We think this Ashes series is going to be won by Australia. It has been hugely successful playing at home and only an incredibly talented + motivated Indian team was able to get the better of it. Also, England has had no warm-up matches or any sort of preparation going into such a big series.
That puts it a huige disadvantage. England's bowling attack is very good in swinging and seaming conditions but Australia will not serve up such pitches to it. Also, the lack of a quality spinner in the England ranks could hurt it badly.
Ashes 2021-22 Series Winner Outright - Australia
Ashes 2021-22 Scoreline Prediction - 5-0
Top Batsman - Marnus Labuschagne
Top Bowler - Pat Cummins
History of The Ashes
The history between these two teams goes far back, and this site is more on the betting side of things, so I would probably recommend you visit the wikipedia page on The Ashes history if you want indepth historical nuances. I will give you the gist of it here, to those that want a quick intro to this famous rivalry.
Why is it called The Ashes?
The series between these two nations has not always had this name. At the start of it, back in 1877, it was nameless. It simply comprised of a series of Test matches between these two teams. But after the series in 1882, that all changed.
The Test match looked like it was going in England's favor yet again, where they had a comfortable lead going into their last batting round. But Australia came back from a seemingly unwinnable position and claimed their first victory on English soil.
After this sour loss, the English reporters created a mock obituary, stating that English cricket was dead. The body were to be cremated and the Ashes sent to Australia. Reporters then went on to state that the English were going to Australia to claim their Ashes back. The Australians had burned something, put it in a small urn (which is now known as the famous trophy) and gave it to the victors. Today, the winners are given a replica, as the original is far too fragile.
Historic Results
Amazingly enough, having played for about 130 years now, with 314 Test matches decided and 67 bouts been fought, the race for the best team is dead-even! Australia has won 31 of 67 meetings, the same as England who also has 31 wins of 67 possible. The last 5 have ended in draws.
For a full overview of the different games that has been played, check out the list of Ashes series.
Tournament Format
The format the series is played is quite simple: five Test matches is played, each which can last up to five days. The team that has the most Test wins, wins the series. If there is an equal amount of wins, no winner is declared, and the last winner of the trophy keeps it untill their next meeting.
The schedule usually involves 5 days of cricket, then between 3-10 days pause untill the next Test match begins. This makes it feel like the tournament last for a lot longer than one would anticipate, and if it goes all the way to the end, one could almost have a two month long grueling staging!
Betting on the Ashes
There are a lot of smaller tournaments around the world that gets betting offers at online sportsbooks, and even the tiny ones like the Momentum One Day Cup for example has the bookies putting up betting odds. However, there are not all that many sports betting sites that does so. And if they do, the odds they offer are fairly limited. But that is not the case with the Ashes. You will find odds on this event at almost any bookmaker online, and most have quite the selection of bets you can place as well.
To Win Outright – The outright winner bet simply lets you bet on who you believe will win the Test series. This includes the draw as a possible, but less likely option. You can also bet this where the draw is excluded. This means that your bet gets refunded if it is a draw. Another option is the double chance. Where you can bet on two of the outcomes happening, at less odds of course. This is a good bet if you are fairly certain one outcome is highly unlikely, and you can bet accordingly.
Top Batsman/Bowler – These bets are fun if you have a player you feel are due for a breakout session or you feel someone is undervalued. Off course, the bigger names have lower odds, but sometimes they are not set low enough and you can take advantage.
Other Props – Besides the basic and most common bets, you have a huge selection of other bets. You can bet on the correct score of the series, handicap betting, match and series doubles, highest innings, first century, match wins, who will lead the series after x games played, and others.
If you want to bet on the Ashes, go to our list of cricket betting sites and find one that fits your needs. For the Ashes, we would recommend, either www.Bet365.com or www.Betway.com, as these are UK based bookies that cater to the English public, which are all over the Ashes tournament. They will most certainly offer odds on most anything about the games.
In addition to all these bets, you will probably find a pletora of live betting options at your bookmaker of choice as well. The games can get intense at times, and you are sure to find some bets that will be profitable if you pay attention to the players and the flow of the game. Suddenly the odds will align in your favor.