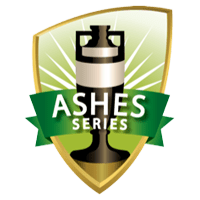 The Ashes 2023 Prediction and Tips
The Ashes is a highly decorated sporting rivalry between Australia and England and is unparalleled in the world of cricket. The 2023 series will be the 73rd edition of this fierce competition, to be held in UK. OnlineCricketBetting.net offers previews and betting tips for each of the first tests, along with predictions for the eventual winner of The Ashes.
Bookmakers offer three main markets for Ashes cricket betting - a win for Australia, a win for England, and a draw. The bookies also provide betting on different markets, including top batsmen and bowlers of individual teams.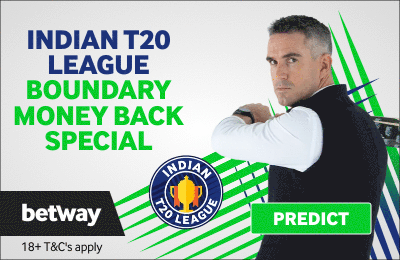 The Ashes 2023 Betting Tips
The Ashes, a famous cricket classic, is all set to begin on June 16, 2023, and run until July 31, 2023. It's one of the most beloved tournaments in the world of cricket, and fans just can't wait for it to start.
If you're excited about The Ashes and looking for all the essential information, you're in the right place. We've covered everything you need to know about this upcoming tournament. 
If you're also interested in online cricket betting on The Ashes, we'll even share some betting tips with you on how to bet correctly on this event. So stay tuned, and let's get ready for The Ashes!
If you are from India and are looking for ways to bet on Ashes then visit our How to do Ashes betting from India? page now.
Along with check out the best ICC WTC betting tips and odds on our
WTC 2023
page and don't miss out the incredible offers.
Top 5 Ashes Betting Sites
Several online bookmakers offer Ashes Betting, and the top 5 betting sites are discussed below. 
These bookmakers provide a wide range of Ashes betting offers, competitive Ashes 2023 betting odds, and attractive promotions, making them popular choices for cricket bettors.
Find more Indian Ashes betting sites to bet and enjoy incredible odds and offers.
With OCB guide, bet on the new USA T20 tournament MLC 2023. Find out the best MLC betting sites and top tips and MLC odds on our page.
Team Previews
Australia
Australia is the current holder of the Ashes and the #1 ranked team in Test Cricket. It registered a 4-0 victory over England in the previous Ashes but there is a case to be made to look a tad deeper in the stats. 
Australis last won an Ashes in England way back in 2001. Since then, it has only been able to Draw one Ashes series ( Source: Wikipedia) played away from its shores. 
Also, while Australia ranked number one in the world, it has achieved that ranking by playing the majority of its cricket at home, where it is tough to beat. Series against West Indies and South Africa at home were no challenge whereas traveling abroad, Australia lost to India, drew against a weak Sri Lankan team, and won against Pakistan. 
You can bet on Australia on Ashes live betting sites that we recommended. Also, check out our live betting page to understand how it works.
Strengths: Australia has a very settled bowling lineup with Pat Cummins leading the way. Josh Hazelwood and Mitchell Starc are hugely experienced in these conditions while Nathan Lyon had had a lot of success in English conditions as well. 
The emergence of Cameron Green as one of the premier fast-bowling all-rounders gives Australia a lot of depth in both the batting and bowling departments. 
Weaknesses: There is a big question mark about David Warner in the opening position. He could be replaced by Matt Renshaw in this attack. Also, Australia's Test team is an aging side and an injury to one of its lead bowlers could leave it very vulnerable. 
Recent Form: Australia has won just one out of its most recent five matches (four of which were played in India). Also, it has won just four out of its previous fifteen matches played in England.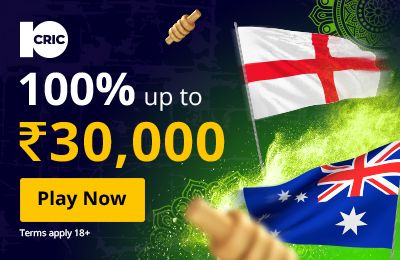 England
England has changed how Test Cricket has been played over the last one year. Ever since, Ben Stokes has taken over as captain and Brendon McCullum has taken over as coach, Bazball, has become synonymous with aggressive and risk-taking Test cricket.
This exciting brand of cricket has reaped rich rewards for the English cricket team. The team has won 10 out of its previous 12 matches including against India, Pakistan, New Zealand, and South Africa. 
The victories have come in all different conditions and changed how Test Cricket has been played. England may have lost the previous Ashes series in Australia but that was a different team altogether. This team will be hard to stop in home conditions. 
Find the best England Ashes betting odds on our recommended Ashes betting sites. Gain an edge over your competitors and enjoy unlimited gambling on these sites.
Strengths: Strong batting lineup with a lot of depth. Players like Ben Cutting, Ollie Pope, Harry Brook, and even Joe Root have all been brilliant in the last year or so. They score at an astonishing run rate and apply pressure on the opposition.
Jimmy Anderson, Stuart Broad, and Ollie Robinson are very good in home conditions and will test the Australian batters. 
Weaknesses: The form of Ben Stokes has to be a concern and his fitness is always an issue as well. As the leader of this revolutionary new way of playing Test Cricket, his presence is very important. 
Jack Leach as the lead spinner for England leaves them a bit short of quality in the spin-bowling department.
Recent Form: 10 wins in the previous 12 matches puts England in an excellent frame of mind. If you look at results in England (where Ashes 2023 will be played), then England has won 6 out of the previous seven matches played. 

Betting Offer
300% Bonus on First Deposit
Claim
Top 5 Betting Apps For Ashes Cricket
Several betting apps offer Ashes online betting, and the top 5 apps are discussed below. These betting apps provide a user-friendly interface, live betting Ashes 2023, and secure payment options for convenient and accessible betting on the go.
1xBet
The 1xBet app allows users to deposit and withdraw money, place bets, claim and use bonuses. The in-play betting feature covers a wide range of sporting events and offers a vast selection of betting markets.
Using the 1XBet app for Android and iOS devices, users can stream live sports events. This app allows users to monitor and bet on various athletic events, such as The Ashes 2023 and many others by making it easier to add the odds to bet slip. 
Fairplay
The Fairplay app offers an enormous number of betting options. Punters can easily navigate, locate their preferred event, and place their bets on the platform. The available games range from cricket, football, hockey, tennis, and many more. 
The Fairplay app also has a news section available for all users. This news section features updated news on recent happenings on the sportsbook platform.
Satbet
Satbet offers a dedicated mobile app for iOS and Android users in India The in-play betting feature is an excellent platform for live event betting. 
Satbet app live betting markets offer dynamic odds to add to your bet slip and hundreds of different bet options, providing players with an exciting and engaging betting experience. The betting app is the best for the Ashes betting exchange in India.
Parimatch
Parimatch offers a mobile app available to Android and iPhone users, providing the same functionality as its website. 
In addition, the Parimatch app offers live-broadcasting services, which has helped increase its ratings and reviews from users. The mobile version also provides regular bonuses and promotions to Android and iOS users. Users can easily contact customer support via the mobile app, enhancing their overall experience.
Crickex
Crickex app provides various payment options, making it easy for users to add and withdraw funds from the sports betting app.
With an extensive selection of betting options on the Crickex app, punters can confidently wager their funds on their favourite sports without any hesitation, earning rewards for their bets added to bet slip.
Also, visit our Best Ashes Betting Apps India 2023 page to get a complete guide on ashes betting apps and how to bet with them
The Ashes 2023 Full Schedule
The Ashes 2023 will be held in different stadiums this year across England. You can catch up on the live streaming and in-play betting events on our recommended sportsbooks.
The Ashes Series 2023 schedule
is given below.
| | | | |
| --- | --- | --- | --- |
| Match | Date | Time | Venue |
| Test 1 | 16th - 20th June 2023 | 3:30 PM IST | Edgbaston Cricket Ground, Birmingham |
| Test 2 | 28th June - 2nd July 2023 | 3:30 PM IST | Lord's London |
| Test 3 | 6th - 10th July 2023 | 3:30 PM IST | Headingley Cricket Ground, Leeds |
| Test 4 | 19th - 23rd July 2023 | 3:30 PM IST | Old Trafford Cricket Ground, Manchester |
| Test 5 | 27th - 31st July 2023 | 3:30 PM IST | The Oval, London |
Ashes 2022-23 Predictions
This is one of the most anticipated Ashed series in recent memory. Australia is the current number one ranked team in Test Cricket but England is leading a revolution with its 'Bazball' approach to cricket. With small boundaries, flat tracks, and batting friendly conditions expected, we think the home team has a chance to win, although Australia is not going to blanked either.
Ashes 2022-23 Series Winner Outright - England
Ashes 2022-23 Scoreline Prediction - 3-2
Top Batsman - Harry Brook
Top Bowler - Pat Cummins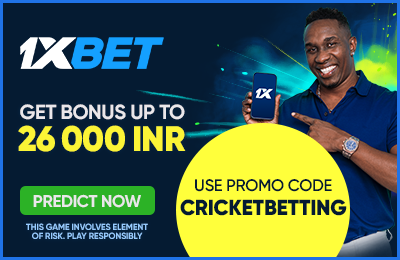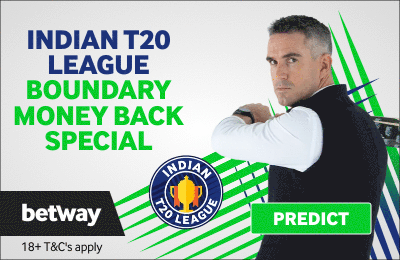 Australia Odds to Win Ashes 2023
Australia is #1 test team and they are the ones that played most matches on their homeground. So this, can be an influential factor whilst their game on the grounds of UK. It also is something that will affect the Ashes odds on different betting sites.
Check out the latest Australia to win Ashes 2023 odds,
| | |
| --- | --- |
| Bookmaker | Odds |
| Bet365 | 2.37 |
| Betway | 2.25 |
| Parimatch | 1.96 |
| 22Bet | 2.43 |
| 1xbet | 2.45 |
The best Ashes pre-match betting events from Betway sports is as follows,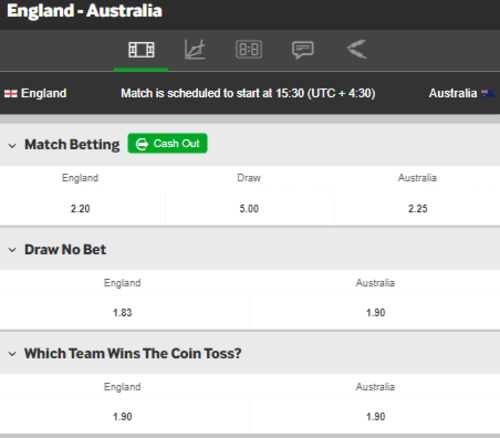 Australia Top 3 Batters 
Steve Smith
This is the obvious name that you want to look out for. Steve Smith is regarded as one of the best Test batters in the world and has a stupendous record in England. His average in England is 65.1 with six hundreds in 26 innings. 
He also averaged 110.6 with 774 runs from 7 innings in 2019! 
Cameron Green
This is going to be the first time that Green plays Test cricket in England. However, we believe he could be a real impact player for his home team, in this series. He bats at number 6 which is when the ball is older, the bowlers tired, and he could have the license to attack. 
We see him coming out of this series as one of the premier all-rounders in Test cricket.
Marnus Labuschagne
He made his debut against England in 2019 Ashes and ended up scoring 353 runs at an average of 50.1. Since then, Labuschagne has scored runs in nearly all parts of the world and is considered as one of the best batters in the world. 
With more experience behind him, Labuschagne is expected to lead the Australian batting assault.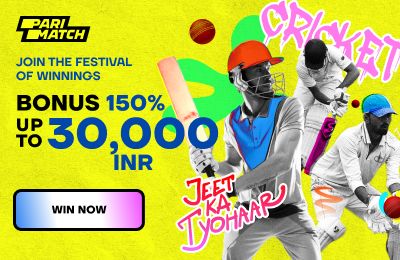 Australia Top 3 Bowlers 
Josh Hazelwood 
36 wickets in 15 innings played in England does not reflect well for the quality of bowler that Hazelwood is. His immaculate line and length should hold up well against the attacking English batters. We are backing him to make a big impact for his home team in this series and add to his only five-wicket haul in England so far.
Nathan Lyon
There is probably no other bowler that will bowl the number of overs that Lyon will in this series (injury notwithstanding, of course). He knows that English batters will try and attack him and that is where his chance of taking wickets lies.
He has bowled 497.5 Overs in England with 45 Ashes wickets and this could be the time he really takes his game to the next level.
Pat Cummins
He is our pick for the top Wickettaker in the series. Well-rested after missing the IPL, Cummins is also the leader of Australia and has the extra motivation to perform. Currently ranked as the 3rd best Test bowler in the world, we think Cummins is probably the best fast-bowler in this series.
He has the pace to trouble the batters and the skill to utilize any help from the conditions.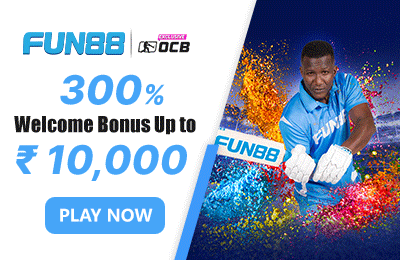 England Odds to Win Ashes 2023
With the Ashes series happening on their home ground, it can be an added advantage to the team to swing and strike which also influences the Ashes betting odds.
Check out the latest England to win Ashes 2023 odds,
| | |
| --- | --- |
| Bookmaker | Odds |
| Bet365 | 2.25 |
| Betway | 2.20 |
| Parimatch | 1.85 |
| 22Bet | 2.23 |
| 1xbet | 2.27 |
The Ashes pre-match betting events from 1xbet cricket are as follows,
England Top Three Batters 
Harry Brook
Harry Brook is the biggest young name to come into Test cricket in a long time. He has played just nine innings in his career and scored 809 runs at an average of 80.9 at a strike rate of 98.8. The dominance that he has shown in countries like Pakistan and New Zealand is staggering.
We cannot to watch him in action against Australia in his own conditions and expect big things from him. 
Joe Root
It may seem like Root has had a quiet time but that is because he has been out of the limelight. In Test cricket, Root is absolutely killing it. He averages 103 in the four Tests he has played in 2023. He also has 12 hundreds in the previous 24 months, comfortably more than double of the next best Test batter in the world. 
With the burden of captaincy removed, Root has elevated his game to the next level
Jonathan Bairstow
Jonny Bairstow is coming back into the home team after a long injury layover but he will have played a match against Ireland and shaken off any rust before the Ashes. He is one of the most destructive players when in form and his potential seems to have been unlocked under the 'Bazball' regime. 
Bairstow will counterattack and take the game to the Aussies. We think he could be one of England's top scorers in this series.
Searching for best Ashes betting sites UK? Visit our page on the best UK Ashes betting sites for more info.
The Ashes Betting Offers 2023
England Top Three Bowlers 
James Anderson
Ranked the number 2 Test bowler in the world, Anderson continues to get better with age. He is as fit as ever and will test each and every Australian batter with seam movement. He is not express but if there is anything in the surface, he will extract that help. 
His record in England is just insanely good and even past 40, he continues to be England's premier fast bowler. 
Ollie Robinson
After a brief stutter in his career, Robinson is back in the England setup with a lot to prove. His fitness issues are behind him and he also seems to have added some pace. Just like Anderson, Robinson will also get a lot of seam movement and trouble the batters. 
He could be someone that takes the new ball ahead of Stuart Broad on occasion. 
Jack Leach
England is not known for its spinners and they don't really have too many options. This is why it is so interesting to see the manner in which Stokes has used Jack Leach, his premier spinner. Leach bowls with aggressive fields and is encouraged to look for wickets even when he is giving away runs. 
With the wickets expected to be drier than usual, Leach's role could be crucial.
What People Also Ask About Ashes
Who is the Favourite to Win the Ashes?
Australia is considered the favourite to win the Ashes 2023 due to their strong performances in recent series and their dominance at home conditions. However, anything can happen in the game of cricket, and England has a good chance of upsetting the odds if they perform well.
What is predicted for Ashes 2023?
It's difficult to make a precise prediction as several months remain until the tournament. However, given their recent form and team strength, Australia may have a slight edge over England to win the Ashes 2023.
Who is the best bowler in Ashes?
It's difficult to name one as the best bowler in Ashes, as many talented bowlers have played in the series. Some notable names are Shane Warne, Glenn McGrath, and James Anderson
Can I bet on Ashes cricket in India?
Yes, you can bet on Ashes cricket in India through online bookmakers that offer cricket betting. However, it is important to note that betting laws vary by state, and it is important to ensure that you are betting with a reputable and legal bookmaker.
Why is Ashes so famous?
The Ashes are famous due to the intense and historic rivalry between Australia and England in Test cricket, dating back to 1882. It is played biennially and is considered one of the most prestigious and competitive events in international cricket.
How much is the Ashes Cup worth?
The Ashes Urn, the trophy for the Ashes series, has no monetary value as it symbolizes the cricketing rivalry between Australia and England. However, the Urn is considered priceless due to its historical significance and associated tradition.
What is the smallest sporting trophy in the world?
The Ashes urn is considered the smallest sporting trophy in the world. It measures just 11 centimetres in height and weighs approximately 174 grams.