GLO vs GLA
Match Prediction & Betting Tips - May 26, 2023
Glamorgan will play their first match of the newest T20 Blast season against Gloucestershire, and will be hoping to improve their 5-7 record (with two NR) from last year. Meanwhile, Gloucestershire also missed the post-season in 2022 with a 6-6 record (2 NR), but will face Kent in the first match of 2023.
The Gloucestershire vs. Glamorgan match will be played at the County Ground, Bristol, on May 26th. Apart from one No Result, Gloucestershire have won the last three matchups fairly convincingly against Glamorgan. Don't forget that all these betting sites are great places to get started on bets for the T20 Blast.
GLO vs GLA Team Previews
Gloucestershire
One of the biggest changes to the Gloucestershire squad from last season is the omission of New Zealand batsman, Glenn Phillips. The Kiwi big-hitter has picked up a total of 840 runs for the club in the T20 Blast in two seasons (including seven 50s), but currently he's playing in the IPL and is unlikely to head over to Gloucestershire.
Still, there's a decent amount of good batsmen left on the squad, including James Bracey (298 runs last season) and Jack Taylor (239). Plus, the team did bring in Marchant de Lange from Somerset and have big international signings like Marcus Harris (Australia) and Zafar Gohar (Pakistan).
Much of the bowling hopes will be resting on the shoulders of pacer David Payne (18 wickets last season) and spinner Tom Smith (15). Payne was excellent during his stint in the BBL T20 league for Perth, and his consistency and accuracy will be much needed during this campaign.
Gloucestershire Playing 11
Grant Roelofsen, Chris Dent, Miles Hammond, GLV Buuren, Oliver Price, Jack Taylor, Ben Charlesworth, Zafar Gohar, Matthew David Taylor, Tom Smith, David Payne.
---
Glamorgan
Glamorgan haven't matched up well against Gloucestershire very well in the past, but there's optimism that this season could be different. For one, the top scorer from last season, Sam Northeast (510 runs) remains in the squad and is ready to contribute, as is captain David Lloyd (213). Yet, the inclusion of Aussie batting star, Marnus Labuschagne, is once again good news for the team, even though his 118 runs last season was not life-changing.
The largest bowling change is the loss of Michael Hogan, who switched to Kent for the 2023 T20 Blast season. This is a big shame for Glamorgan, who badly needed his 20 wickets just to stay somewhat relevant on the league table. Still, Prem Sisodiya (14 wickets) and Michael Neser (13) have returned and will likely bowl better. Keep an eye on Dan Douthwaite, too, as here's a fast bowler ready to prove himself.
Glamorgan Playing 11
Kiran Carlson, Sam Northeast, Ben Kellaway, Eddie Byrom, Colin Ingram, Chris Cooke, Daniel Douthwaite, Prem Sisodiya, Timm van der Gugten, Jamie McIlroy, Ruaidhri Smith.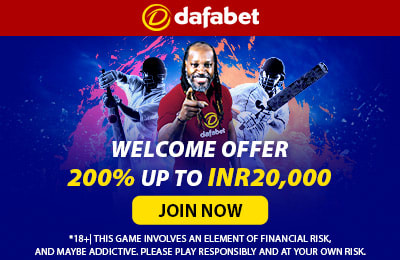 GLO vs GLA Toss Prediction
Expect any team winning the toss to bowl first and chase the total second, as according to 41 T20 matches played here, the team batting second has won 24 times, compared to 17 batting first. Pace bowlers will be crucial here and will rarely get a better opportunity than Bristol.
Read our guide on toss predictions to learn how we analyze and come up with our tips.
Pitch and Conditions
The surface at the Bristol pitch has seemingly favoured pace bowlers lately, while spinners rarely get good purchase on movement. The wicket can be flat at times to help batters, but most captains prefer to bowl first here.
GLO vs GLA Betting Tips
The Betway odds will favour Gloucestershire because of the history of winning against Glamorgan, but we actually think this is a great time for Glamorgan to turn things around and earn a solid win. There are a lot of great names playing here, especially internationals like Neser and Labuschagne, but Northeast is a key factor if he can get a century or close to one.
Lloyd could certainly use a captain's knock to help his side earn a big win, but it won't come easy against a capable side like Gloucestershire. Glenn Phillips not turning up for Gloucestershire is a huge boost for Glamorgan, so this is a must-win chance that can't be missed. Neser and Douthwaite must bowl incredibly well if winning the toss.
Bet on Glamorgan to win.
Bonus Cricket Bets
MostBetIN1

Gloucestershire Top Batter: Jack Taylor

9.8

Visit
A good option is to pick Jack Taylor, as he's got fantastic odds and certainly has the ability to score big. He picked up 239 total runs in the Blast season in 2022, but he has made huge score of 80 before, so he can do it again. His 21.52 batting average for T20 games isn't outstanding, but we think he can make a big score for this game.
The side isn't brimming with fantastic bowlers as such, but David Payne is a great selection for this bet. The odds are surprisingly good for a bowler who did pick up 18 wickets last season, and he's had a big game before with 5/24. He'll have to dig deep, but it's completely possible to dominate the game.
MostBetIN1

Glamorgan Top Batter: Sam Northeast

3.15

Visit
A safe bet is to go with Sam Northeast, as he's typically reliable and will often save the games on his own back. He tallied 510 runs last season and his high score is 114, but more than that, he's in his prime and ready to make a big splash in this T20 league.
A player who can earn you some good money is Douthwaite, as he's an up-and-coming bowler with the ability to control the game. He picked up 11 wickets last season and his best effort is 3/28 in a T20 game, but the odds are fantastic and it's certainly worth a try on his bowling.